Nadula Brazilian Culry 4 PCS Virgin Hair Weave Quality Real Virgin Curly Hair Bundles
Soft Virgin Brazilian Curly Hair 4 Bundles,Bouncy And Shinny,No Tangle,No Shedding
HD Lace & Lace Front Wig Sale!
Extra 6% off for HD Lace & Lace Front Wig, Code: Lacewig
Questions & Answers
Success
Your Question Has Been Submitted.
Product Details
Reviews(10)
Suggested Video
Shipping & Payment
Seller Guarantees
Size & Measurement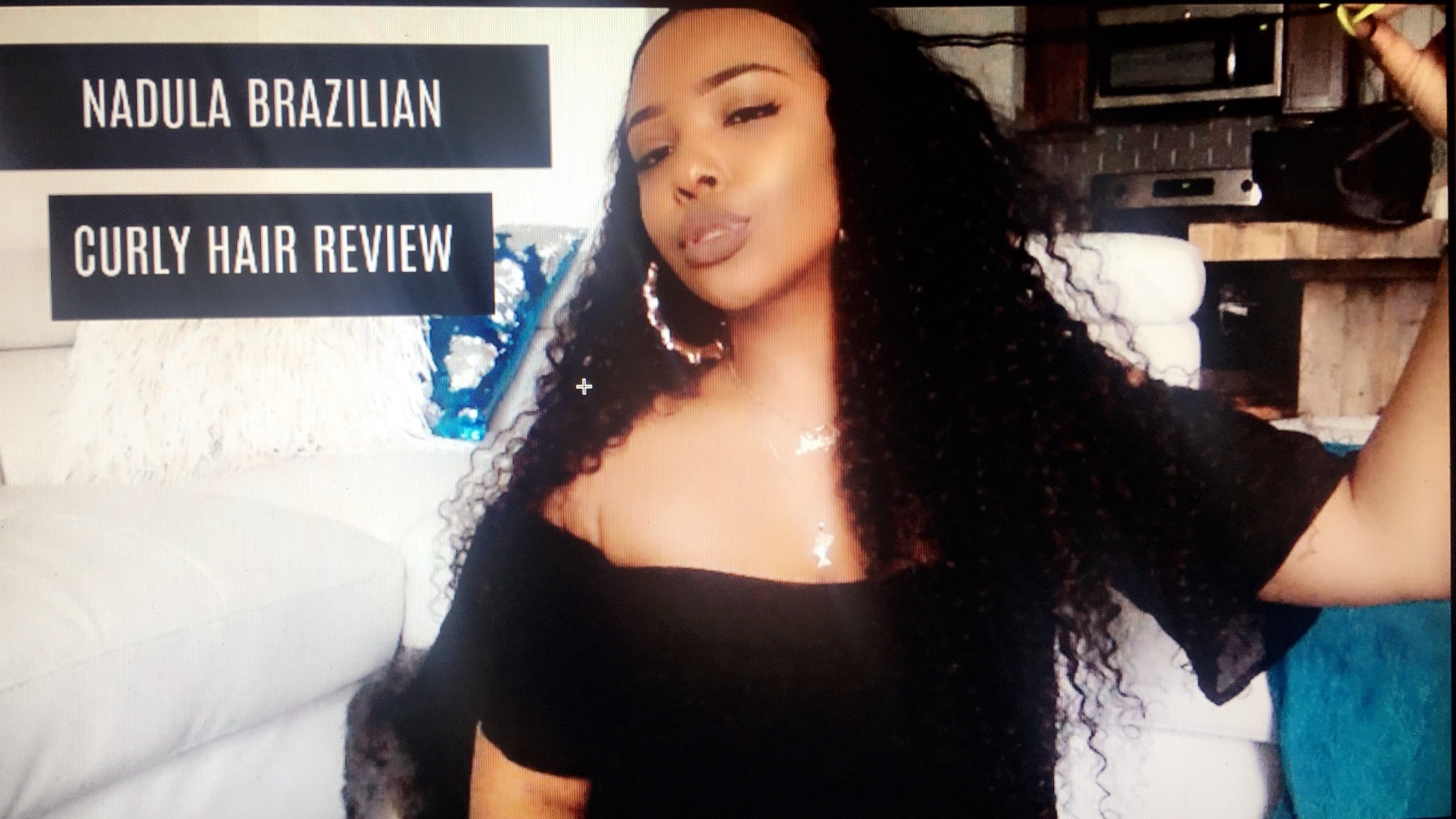 17/07/09
17/07/09
22/05/03
I have been ordering hair from Nadula for the past 4 years and they never fail me. The hair is so soft and lasts for a long time
2020/04/16
0
I did get it, it came after I sent the initial msg. So far so good
2017/10/28
0
I made a wig unit for a client. she loves it!!!! I co-washed the hair and used leave in conditioner and setting foam to set it. I absolutely love this hair myself...As a salon owner & stylist this hair is the best hair.

2017/07/16
0
I just bought this hair , it came bundles to true length , it's beautiful, the curl pattern is amazing and the texture is so soft and curly . I haven't installed yet but so far it's great hair . I received my hair within 4 days . Very affordable
2017/05/18
0
I absolutely love this hair so far , very soft no shedding afther I co washed it .... communication was GREAT and the shipping was very fast !!! Ready to install hopefully I will continue to Oder from this vendor and the curls came back with no problem
2017/04/27
0
It's a very nice hair I like it
2017/03/15
0
all I can say is I'm in love with this hair. I've washed it six times and the Carl's still in. I get asked about the hair so much everywhere I go I get compliments on my hair. I most definitely will be buying this hair again and again. that's how much I'm in love with you this hair. PS... yes I bleached it and die it
2017/02/10
0
Okay Guys. so I am not one to really leave reviews. its just not my thing HOWEVER. I had to leave a review about this Hair. I'm always skeptical when it comes to ordering hair online however this Hair is truly AMAZING. Curly hair at that!. Guys the trick to taking care of curly hair is keeping it moisturized. Yes it does shed however every curly hair sheds . the shedding is very minimal tho.
2017/01/07
0
register and get