If you love to rock colored hair because of its beauty, chances are that you're searching for the best hair color trends for 2023. Fortunately, you are in the right place. In this article, we explore the best hair color trends for 2023. You can pick from any of the following hair colors.
So, without wasting more time, let's delve into them.
The Best Hair Color Trends That Are Worth Trying In 2023
1. Chocolate Brown Hair Color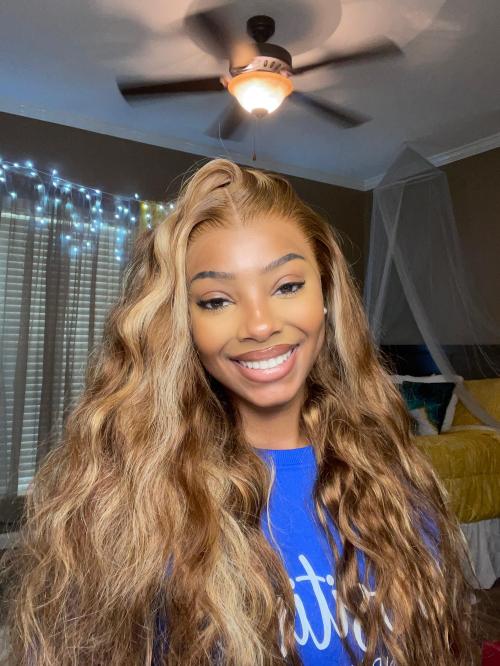 This trendy hair color is perfect for clients who want to switch up their normal jet-black hair look. This color is easy to achieve without causing damage to the hair and is even easier to maintain, making it the perfect style for low-maintenance clients. The color compliments all skin tones and can be worn in a side part or middle part.
2. Copper Hair Color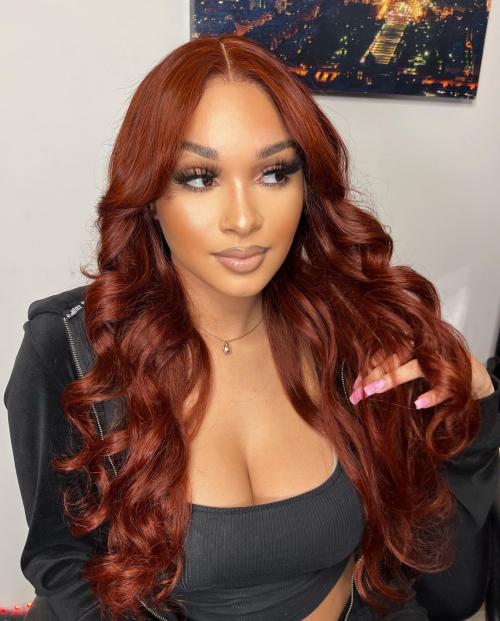 The good news is that the copper hair color, which dominated editorials and runways last year, won't disappear in 2023. In the salons, copper is in considerably greater demand than ever before. In recent years, numerous celebrities have made us join the copper trend.
3. Natural Grey Color
This comeback to grey hair has a slightly natural yet slightly modern vibe, in contrast to the icy grey of the 2010s. Use a more complex grey that complements your natural root color if you want to lean towards your greatest anti-aging hue.
You should strive to alternate between a high gloss and tonal shampoo with root touchups that follow the natural growth gradient of your "grey," keeping in mind that a multi-dimensional color takes maintenance (unless you've been gifted with naturally silvery locks).
4. Brownie Hair Color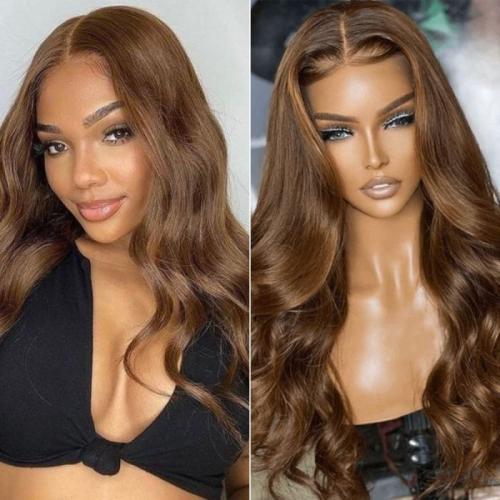 Do you want your brown hair to appear "deliciously dimensional"? You should add lowlights for contrast. This hair color is one of the most well-liked hair colors in 2023. It has a lot of depth. You might ask your hairdresser to go subtle with the brown hair trend by adding a few discrete golden-brown specks here and there. Or, you could go all out with a full head of warm highlights and a caramel drizzle. I'm so hungry.
5.Bright Ombre & Balayage Hair Color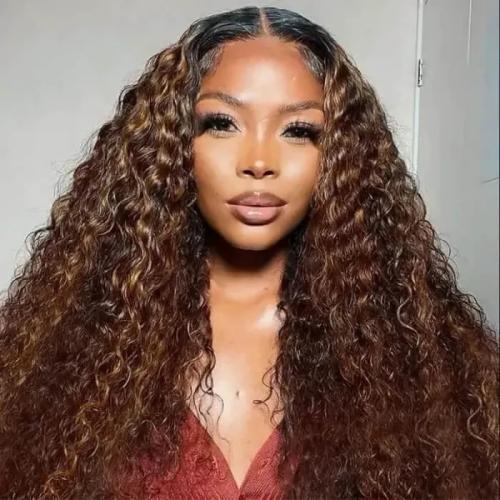 This trend has been mentioned before but stylists are seeing an increase in the bright ombre look. This look is customized to each clients skin tone, eye color, and face shape to create the perfect natural look. With added money piece highlights to frame the face and brighten the look. This look can be applied to all textures and skin tones!
6. Apricot Hair Color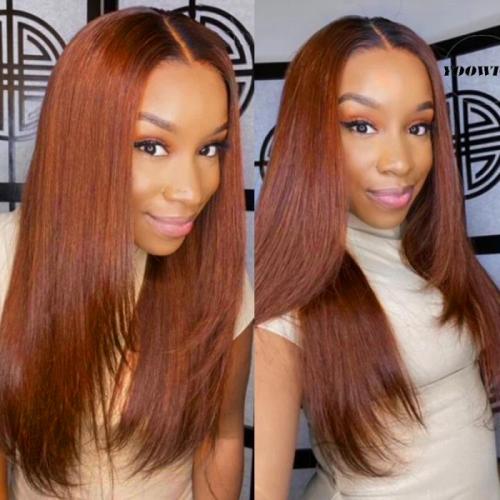 This "sweet" color is a playful variation of the copper hairstyle that was popular in 2022. Not only is it a little paler than the trend from last year, but it also has a peachy undertone that prevents it from veering too close to genuine orange.
Just keep in mind that pink, orange, and red tones fade the quickest, so switch out your ordinary conditioner with a color-depositing conditioner to prolong your shade. Moreover, be ready to schedule visits for root touchups every four to six weeks.
7. Illuminated Brunette Hair Color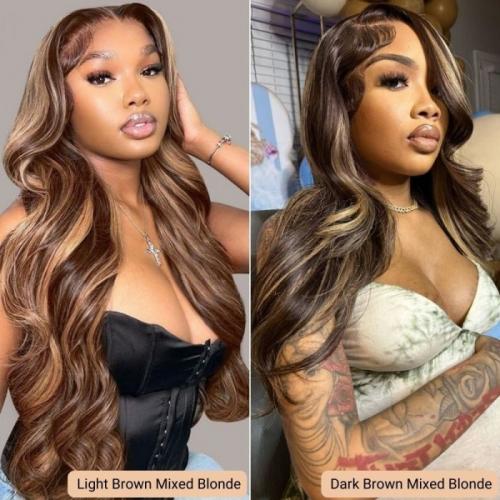 In 2023, we're indulging in a little of each rather than deciding between dessert and French fries, tiny or maxi, sequins, or silk. Let us introduce a lighted brunette in that vein. The shine of blonde combined with the mystery of brown is the finest of both worlds.
Featuring caramel highlights, this seductive brown is the way to go. You'll want your colorist to gloss it all over with the selected "illuminated" tone, which should be just a little bit lighter than the base color. This is a continuation of the trend away from full-time hair commitments. The outcome is a rich, pricey brunette.
8. Cherry Cola Hair Color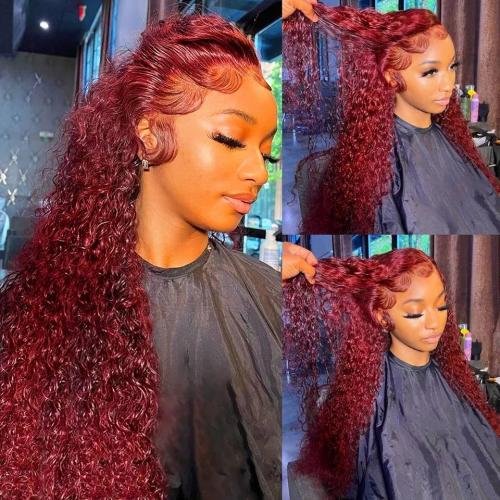 As whimsical as its namesake, cherry cola hair is a little cheeky, a little sweet, and a lot of fun. A red-tinged brunette is the best hair color for warm or dark complexion tones. Deep red highlights can give your already chocolate-brown hair the cherry cola pop. For a look that is more monochromatic, you can also apply a single-process dark auburn.
9. Sandy Blonde Hair Color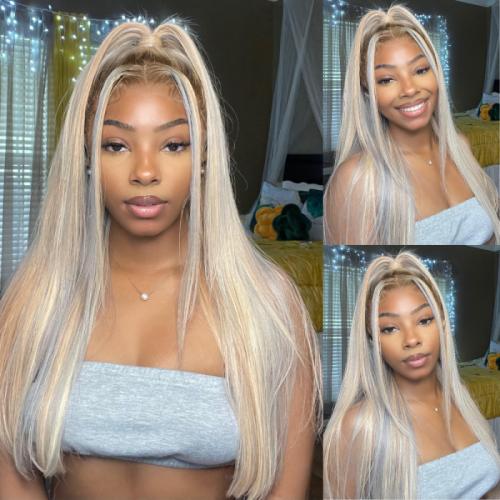 A general hair trend you'll be observing in 2023 is hues of light to medium brown. Even if it's only a creamier mushroom brown or a darker, more blended shade of blonde, people will be going darker with their color this year.
This dark sandy blonde with a neutral undertone will go well with a variety of complexion tones and eye colors. Try a balayage right around your face for dimension if you're not ready to completely give up your bright-blonde highlights, and tone it with a cool-toned gloss to complement the rest of your beige vibes.
10. Expensive Blonde Hair Color
While the appearance of expensive blonde hair is wonderfully natural, it can take a time-consuming and expensive technique incorporating both highlights and lowlights to nail this style. Expensive blonde is all about subtle contrast and golden tones. Basically, you'll need to request multiple blonde shades and plan to spend a lot of time in the salon chair.