While 90% of women have an average-sized head, others have smaller heads, necessitating the use of a smaller wig. When it comes to tiny size wigs for women and even children, there are a variety of styles, hues, and lengths to select from, but some people are interested to know much about wigs for small head. Wigs are available in several styles and hues, as well as various capsizes. When buying a wig, the first thing you should do is take accurate measurements of your head to see if you fall into the 90 percent of women who wear an average capsize. Most of the remaining 10% of women wear a small capsize, which means their head circumference is 20.5-21.5.
Many wig companies on the market now don't provide many wigs with petite capsizes, and even fewer offer large cap sizes for women with larger than normal heads. If you have a tiny head size and can find a wig that is only a little too big for you, you can make it tighter by taking it in with an ordinary needle and thread, much like a Dresden wig. Simply insert a soft tape measure along your hairline or approximately where your hairline should be and measure around the full hairline of your head to measure your head. Capsize is critical for wearing a wig and feeling comfortable in it.
Finding the right wig for you
It doesn't have to be difficult to get the correct wig for you. Choosing a wig that is perfect for you and fits properly is rather simple, whether you have lost hair due to cancer treatments, alopecia, or other medical conditions, or you simply want to change up your look and style from time to time.
The great thing about wearing a wig is that no one will notice it isn't your hair. When you initially put on a wig, you'll probably get a lot of compliments on your new hairstyle. Also, if you've always wanted to try a new hairstyle or color, now is the greatest opportunity to do so. When it comes to wigs, the possibilities are endless. Wearing a wig has several advantages, one of which is that it speeds up your daily ritual. Hairstyling costs, such as haircuts and coloring, can also be decreased significantly. You also never have to worry about having a poor hair day when you wear a wig.
You should take your time picking the correct type and color of wig that complements your face size and frame, just like you would when shopping for clothes. You'll also need to measure your head, as mentioned above, to ensure that you receive the right fit. Simply measure your head circumference along your hairline to determine whether you require a small or bigger wig. For your convenience, we've produced a list of the finest small wig /wigs for small head.
10 Cost-efficient Wigs for Small Head
1. Lace Front Wigs
Lace front wigs for small head is extremely light and comfortable to wear, weighing only two ounces. With a lace front and monofilament crown, this wonderful wig is great for people with tiny heads and provides a more natural, realistic look. It can be considered as wigs for small heads or small wigs. To make this wig seem amazing, you don't need to do much in the way of styling. This wig can also be ordered with a 100% hand-tied cap. It comes in a variety of colors, such as pepper mix, salt and pepper, silver mist white, and smoky grey. African American wigs for small heads have several options.
2. Petite wigs
Petite wigs for small heads range in length from 51cm to 54cm (20 to 21.25 inches), however, keep in mind that the wig's nape adjustable strap has up to half an inch of giving. This allows you to adjust the wig's tightness or looseness depending on your head size. small head wigs or Petite wigs. The smallest size is offered, also known as Ultra Petite by some manufacturers. This is a rare size for off-the-shelf wigs. This size is normally reserved for children; however, it may be appropriate for a petite woman.
3. Small-cap wigs

Small-cap wigs are wigs with small wig caps, it is the best among all the wigs for small faces. Wig caps are ideal for people who have sensitive scalps. If you have a sensitive scalp, using a wig cap before putting on your wig will give you with additional comfort and protection. You may not want to wear a wig without a wig cap if you have complete hair loss because it will protect your head better. The capsize of the wig should be small in the wigs for women with small heads. Small afro wigs with curly hairs or small u part wig are favorited among human hair wigs for small heads.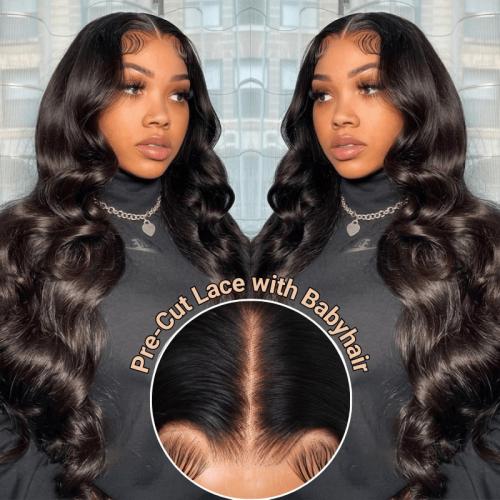 4. Short hair with bangs
This is one of the most popular wig-wearing hairstyles for people with small faces. Hair is medium in length (to the shoulder). This wig's hair is volumized and bouncy. You may give your hair a fantastic curly texture to make it look more distinctive and attractive. It looks excellent at a wedding reception or a nightclub party.
5. U Part Wig
These wigs are unique to Glam Seamless and are not available anywhere else. The wig's U-shaped form allows your natural hair to be combed and blended over the wig, making it a convenient and time-saving component. You can easily tight U-part wigs to adjust it on your head, suitable for different head sizes.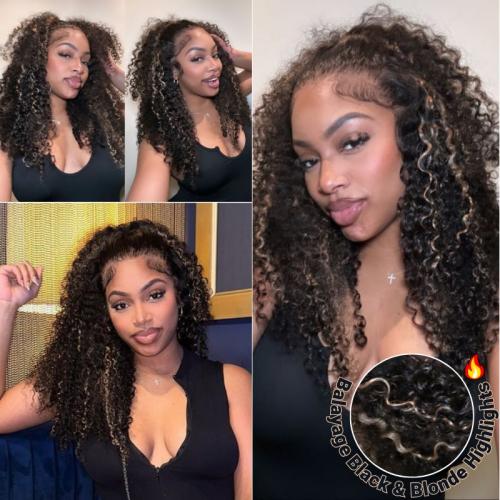 6. Bob Wig
This is a highly popular hairdo among millennials. This new age petite wig for small heads looks great and is ideal for persons who wish to emphasize a specific face shape. On one side of the wig, the hair is longer and on the other, it is shorter. It works well in both informal and formal settings. Simple trimming is all that is required to keep the wig hairstyle in good shape.
7. Bob with fringe
Experiment with this style and you will fall in love. We're sure you've seen this haircut on a lot of female celebrities. When you incorporate bangs into your appearance, your face will appear to be slightly larger. Straight short hair (shoulder length) with the lower section curled inwards will look fantastic. This will give you a volumized appearance.
8. Braided wig
Braided hairstyles were extremely trendy in 2021, and they are currently gaining popularity among small-headed girls. Because braids are so versatile, they may be used to create a wide range of hairstyles with small changes.
9. Full Lace Wig
A full lace wig is another option that can be used with proper care, the only care that is required is the proper fixing of the wig.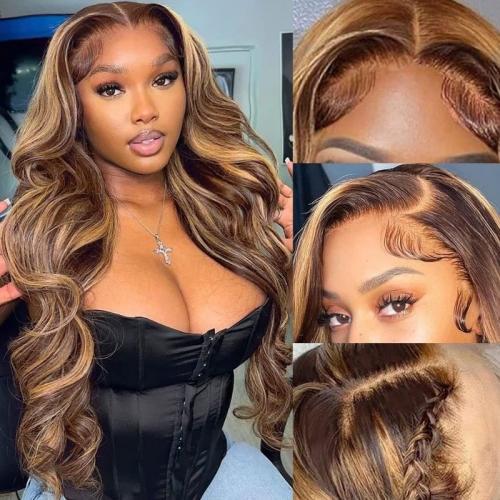 10. Braided Wig for small head
Braids provide hair a firm foundation. Hair is stronger when braided, much as fibers are stronger when woven into a rope. Braiding also prevents frictional hair breakage by reducing strand contact with clothes, skin, and other factors.
How to make a wig fit a small head?
how to make a wig fit a small head is explained below:
Whether you're a first-time wig wearer or a seasoned veteran, you'll need to tweak your wig from time to time to make it fit precisely on your head. Even the most expensive wigs can be too big for certain people. Fortunately, shrinking a wig is a simple skill that can be learned in a short amount of time. Best wigs for small heads are really difficult to find therefore alteration is a good option.
On the sides of your wig will be adjustment straps that can be used to make slight modifications to the wig's size. Simply turn the wig inside out and look at the sides to find these straps. These straps resemble a bra strap and act in a similar way to reduce the size of your wig:
Simply pull the bottom of the strap from the center of the strap.
To get a sense of how the wig feels, try it on.
If required, tighten the wig by pulling from the bottom of the strap.
Sewing the elastic in place is an optional final step with this amazingly simple way of wig adjustment. This keeps the strap from loosening over time. To securely fasten your freshly sized wig, all you need is a simple sewing job.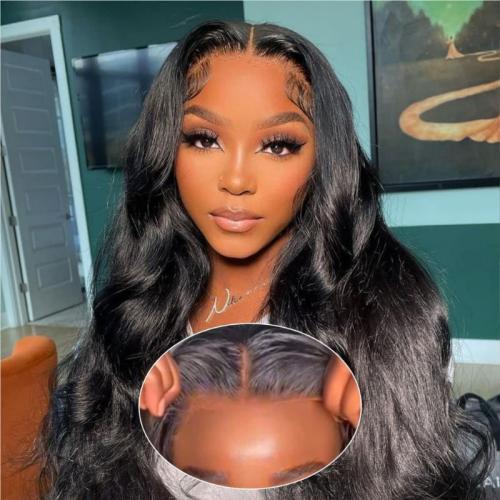 How to fix a wig that is too small?
How to fix a wig that is too small is asked several times so, If you purchased human hair full lace front wigs with adjustable elastic, you can adjust the elastic to fit the full lace wig to your head. If the adjustable elastic doesn't work, use the following approach to lengthen your wig cap:
Take the band out and cut it in half, being sure to keep both ends. So that if they return inside, you won't lose them.
Measure the width of the section you're going to add with the extra stretchy band and cut it to match the width of the built-in lace wig band. You'll be tying the two together, so the band must easily slip and fit back into the slit.
To reattach the built-in lace wig band, sew the cut band you're putting in the middle. Do this on both sides of your black women's full lace wig.
Once the sewing is complete, insert the band into your full lace wigs with baby hair.
Maybe you're looking for