It is no secret that the beauty trends from the late 1990s and early 2000s are currently having a major comeback, particularly when it comes to haircuts, such as chunky highlights, making us more inspired by the past than ever.
If the initial version of this style makes you wary of it, you definitely haven't seen how gorgeous chunky highlights can be! So take a seat and enjoy our comprehensive collection of stylish chunky highlight ideas to obtain some design inspiration for the future.
What are Chunky Highlights?
Chunky face-framing highlights combine a highlight with a balayage color weave and have more texture than a typical highlight. With this type of weave, you may leave white space to allow for color depths and pops all over the head.
Lighter colors meet deeper colors in your hair to create chunky highlights, which give your hair a more sculpted appearance. For instance, chunky highlights produce the trendy (and always changing) face-framing highlights style. But as hairdressing has improved, coloring has as well. It has become more customized.
How Do Modern Chunky Highlights Look Like?
All celebrities that follow the latest trends love chunky highlights, commonly referred to as money piece highlights. In contrast to the hefty highlights from the 1990s, which looked like zebra stripes, the highlights from 2023 are more like face-framing ribbons that run throughout the strands.
If you want to follow in the footsteps of celebrities such as Jennifer Lopez, Kylie Jenner, and Kim Kardashian and wear great face-framing jewelry, you can go for chunky highlights.
How To Do Chunky Highlights?
What You Will Need
Hair coloring kit
Aluminum foil roll
Rat-tailed comb
Old towel
T-shirt
Petroleum jelly
Hair coloring brush
A bowl to mix the developer and activator
The Step-By-Step To Do Chunky Highlights
1. Decide which highlight color will work best for the surface and undertone of your skin. If you have a cool undertone, choose a cool shade; if you have a warm undertone, choose a warm hue.
2. To avoid getting any dye stains, wear an old T-shirt and wrap the towel around your shoulders. In order to prevent skin stains, you should also apply petroleum jelly to the skin along your hairline.
3. As directed on the dye box, mix the dye in a bowl.
4. Just the top of your head will be highlighted. Pick up a short horizontal section of hair from your side-parted hairstyle.
5. Apply hair dye to that portion of hair while placing a foil paper under it.
6. Fold the foil over the hair to keep the dye from getting on other hair portions.
7. Use the same technique for highlighting large parts of your hair.
8. After finishing, keep the dye on for the amount of time suggested on the box. Set a timer to assist you as you read or complete your chores.
9. Continually examine your hair every 5 to 10 minutes.
10. After the suggested amount of time, wash the dye off. Use a toner shampoo to eliminate the brassy undertones in your hair.
11. Once you've applied your chunky highlights, you can style your hair however you choose to enhance the appearance.
The Best 10 Incredible Chunky Highlights Styles You Should Try
1. Dimensional Highlights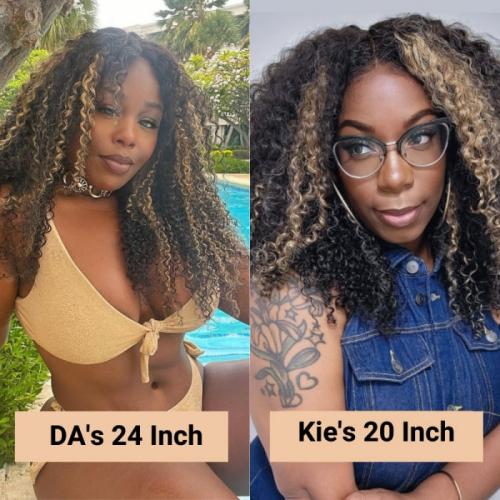 Use liberal streaks of blonde hair to give your traditional bob hairstyle some brightness. This will visually thicken the hair by adding texture and dimension to your original brown shade.
2. Chunky Highlights and Curtain Bangs
Mix your natural hair with thick golden highlights to give your fine, straight hair more thickness and volume. Your hairstyle will appear even more voluminous with a curtain fringe, and it will also serve to accentuate your facial features.
3. Vibrant Multi-Tone Loose Waves
Finding colors that precisely complement one another is essential for a great balayage, but you don't have to stick to just two hues. Combine burgundy, caramel, and blonde hues with a dark brown base to achieve this hypnotic, multidimensional look.
4. Chunky Blonde Highlights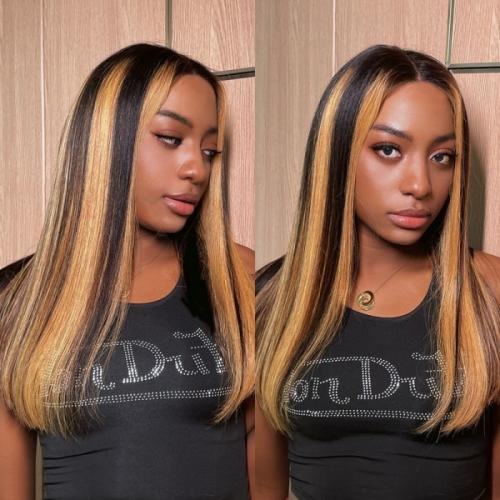 Do you recall Kelly Clarkson's famous chunky highlights from the 1990s? This fashion is a contemporary take on the well-liked fad. Upgrade them with a pastel pink balayage to underline that your massive blonde highlights are from 2023 and not the '90s.
5. Beige Highlights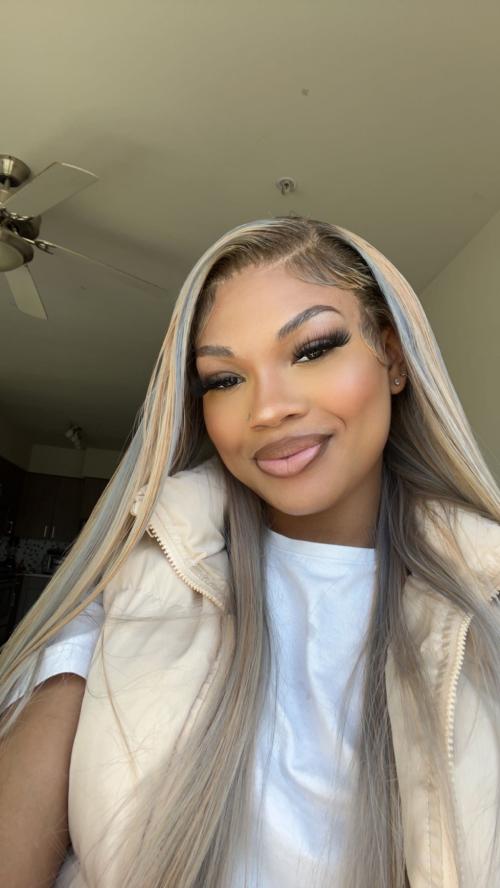 Beige highlights are a great choice if you have a warm skin tone and sandy blonde hair. Your long, wavy hair in the front can be given these chunky highlights to gracefully frame the face.
6. Chunky Streaked Highlights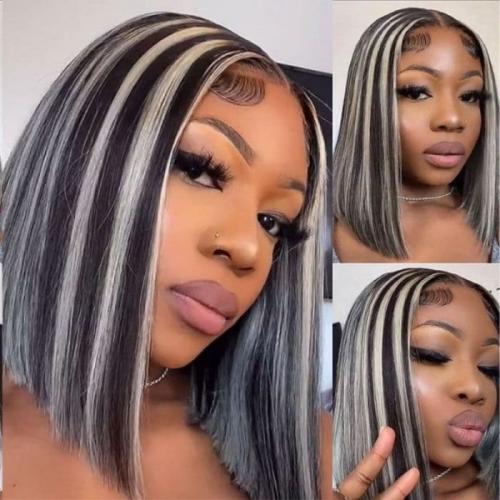 Chunky highlights can give thin hair a bigger and more voluminous appearance. Select hair colors with two tones complementing your skin tone and hair color. This will elegantly frame your face, and your hair will appear thick.
7. Dimensional Copper Highlights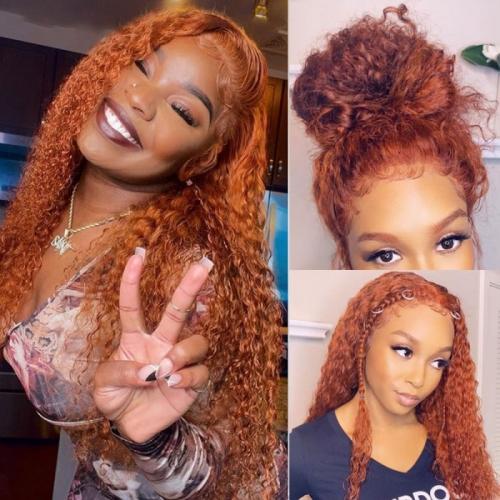 If you don't want to dye all of your hair one color, you can experiment with bright, chunky highlights. Copper is one of the hair colors that are now in style. Perfect for villains who want to upgrade a traditional copper shade.
8. Icy Blonde Chunky Highlights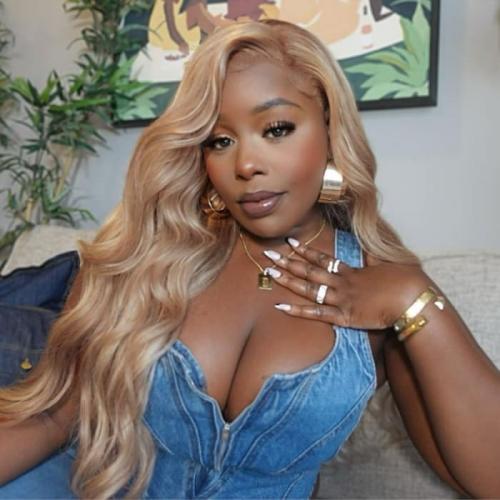 In 2023, contrast hair color will be popular. You'll adore the way this shade appears with blonde face-framing highlights if you haven't seen how this trend works on brown hair yet. If you show them this picture, your hairstylist can duplicate this color at a salon.
9. Pinstripe Annie Blonde Highlights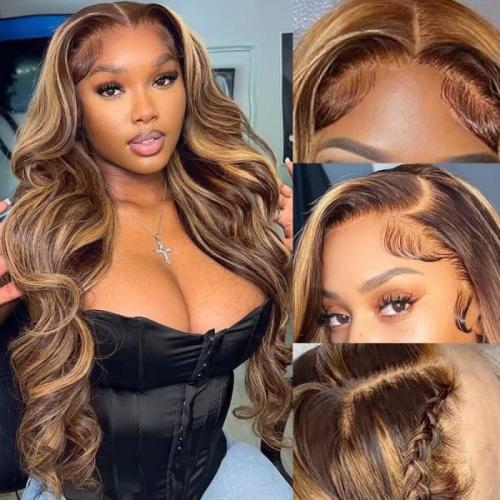 Our top pick is a shoulder-length cut with a side part. Chunky highlights in blonde tones draw attention to the inner layer of strands and give your face a lovely glow. Put on a smile and practically any attire!
10. Chunky Peach Blonde Highlights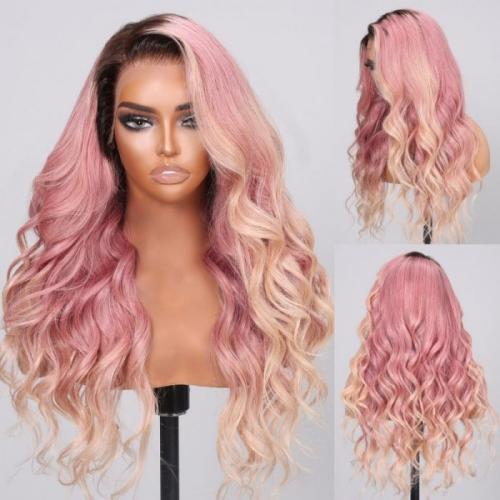 Do you want something spicily hot? With these stunning chunky peach blonde highlights, you can enhance the depth of your brilliant pink hair. You will appear more flaming and gorgeous than ever with these currency bits!
Conclusion
Chunky face-framing highlights are a popular trend among many celebrities. You can select the hues you prefer for these accents to frame your face.