The photo editing function of a computer or mobile phone cannot really make your thin hair thicker and fuller, and the thickness of hair imaged through the virtual photo editing function does not represent the real you. But if you can get your hair looking full and thick with the right trim. First of all, it is recommended to avoid cutting hair that is too layered or too loose, because this will reduce the thickness of the hair, and it will easily make the hair look thinner.
Compared with long hair hairstyles, short thin hair can also better create thick and full hairstyles. In this blog, we will introduce you 8 best short hairstyles for thin hair, so that you can rock your beautiful hairstyle in this warm and cool spring and summer.
1. Asymmetrical Short Bob Haircut For Thin Hair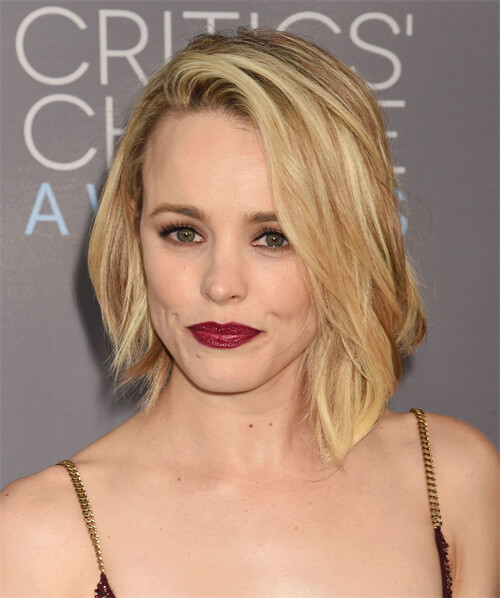 This is an asymmetrical short bob hairstyle that looks very textured. It gives the hair three-dimensionality through clever uneven cutting. You can also see the subtle waves designed in this hairstyle. These hair waves give the whole hairstyle adds volume and movement, making thin hair look fluffy and full.
2. Deep Side Part Short Hairstyle For Thin Hair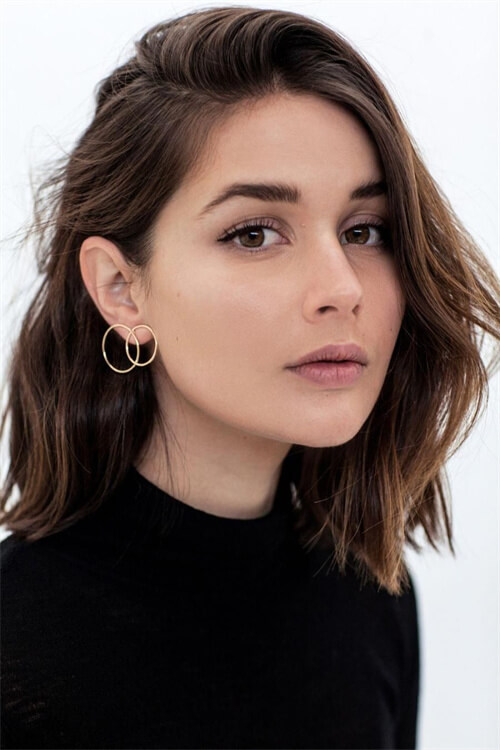 Give yourself a deep side part hairstyle, the deep side design creates height and fullness for your hair, while it prevents your hair from becoming limp and close to the scalp and appearing thinning. You can tone up your side parts to restore volume and fullness by doing deep side hairstyles, which is the easiest and fastest way to create glamour.
3. Blonde Highlights Hair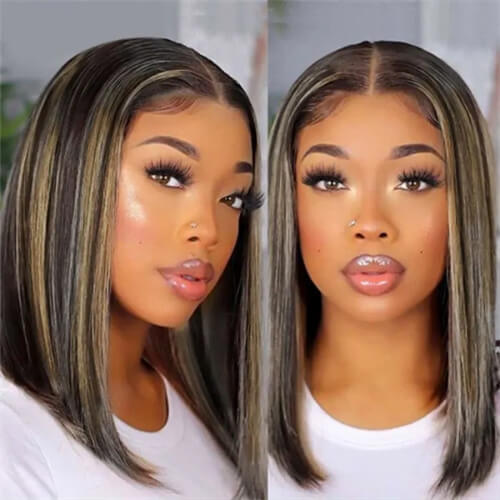 Highlights are an easy way to enhance the texture of thinning hair, and blonde highlights hair can easily create a stylish look and is a favorite hairstyle of many actresses and Internet influencers, such as actress Jennifer Lopez. Do not be intimidated when you try out different hair color combinations, maybe it will surprise you and reflect your personality and skin tone well.
4. Teased Soft Short Curls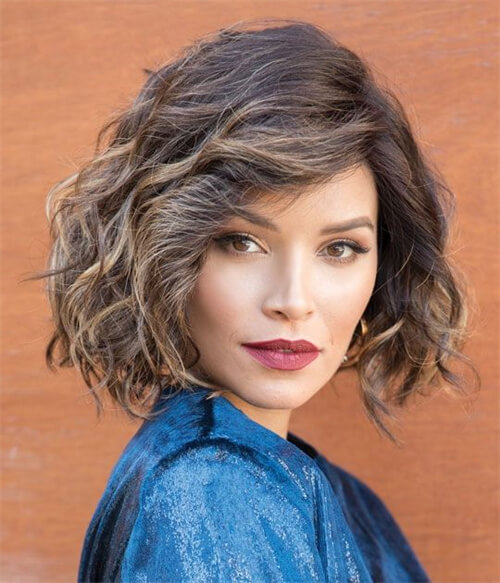 This hairstyle shows us how curlers and a little bit of teasing at the roots can go a long way to the entire look of thinning hair. These curls are like magic curls, turning thinning hair into vigorous, thick, and full of life.
5. Flipped Bob Haircut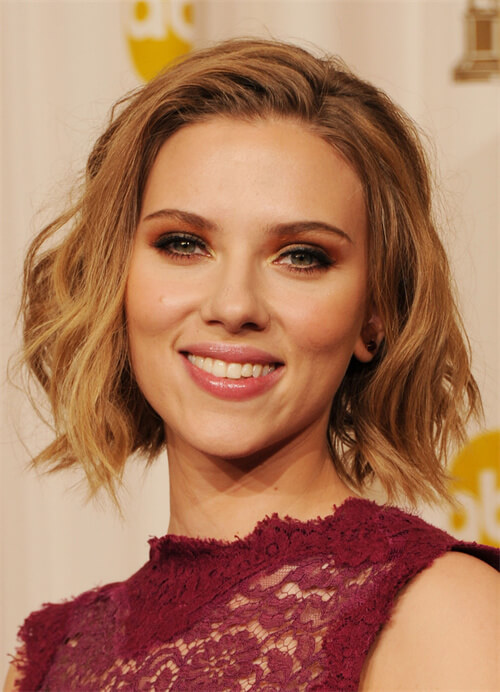 Thinning hair and delicate waves are the perfect matches. Wavy curls and flipped hair can easily create a shaggy look, and the flipped ends in this hairstyle present outwardly flared tension and movement, making the overall look elegant, stylish, and chic.
6. Curtain Bangs Hairstyle For Thin Hair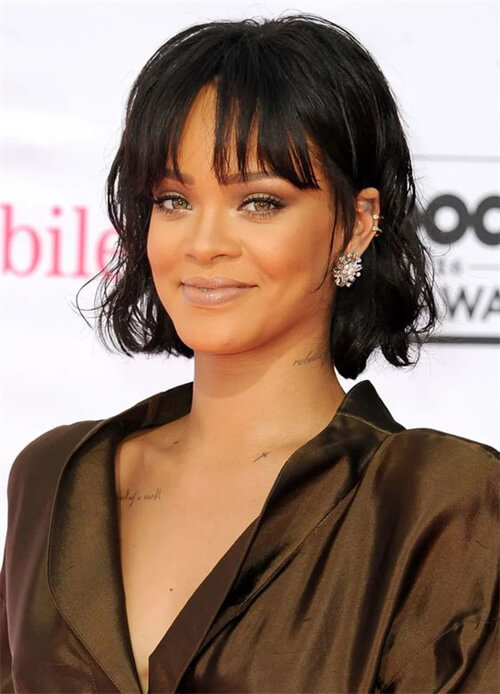 If you're looking for an easy way to change up the look of your thinning hair, curtain bangs are a great option. Curtain bangs hairstyles are especially good for people with thinning hair, as they can hide a portion of the facial contours and add volume to the entire face. And these longer bangs can flatter most hairstyles, face shapes, and facial features. As singer Rihanna shows us.
7. Shaggy Lob Hairstyle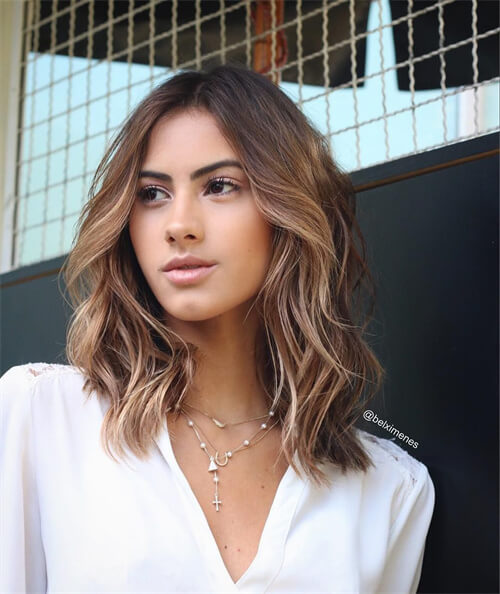 The long bob is very popular, shoulder-length hair is easy to style in different styles, it is also often seen on the red carpet and at various parties, and it can easily volumize soft strands, consult hairstyles stylist and add some layers of texture to the hairstyle and your hairstyle will look more vibrant.
8. Pixie With Pushed Back Bangs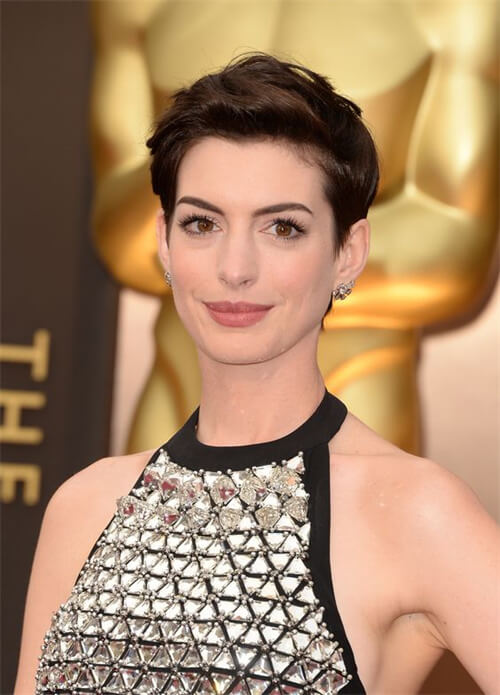 If you have short hair, it's perfect for a pixie hairstyle with pushed-back bangs. It's a really cool hairstyle. It's very easy to do, you just put a little wax or pomade on the front hair and push those hairs back so they stand up a little bit as you can see in the picture. This gives the impression that your hair is thicker and fuller.
Conclusion
The above are the 8 best short hairstyles for thin hair introduced in this blog, hoping to bring you some help and inspiration. Welcome to subscribe to us to keep abreast of more hair knowledge and the latest fashion information, and we will continue to bring you more high-quality content.