Wigs are ideal for achieving that natural appearance you desire. The wig is meant to blend in with your skin tone, making it virtually invisible. And, because the lace contains tiny holes, it allows air to circulate between the unit and your scalp for a good, comfortable fit.
Lace front real hair wigs have a broad lace strip that runs over the forehead. This aids in pulling the wig on but is not required if you wish to wear the wig out of the house.
You may modify the lace front to blend in flawlessly with your hairline with only a few simple steps and a couple of tools. This article will discuss cutting a wig for beginners with some tips.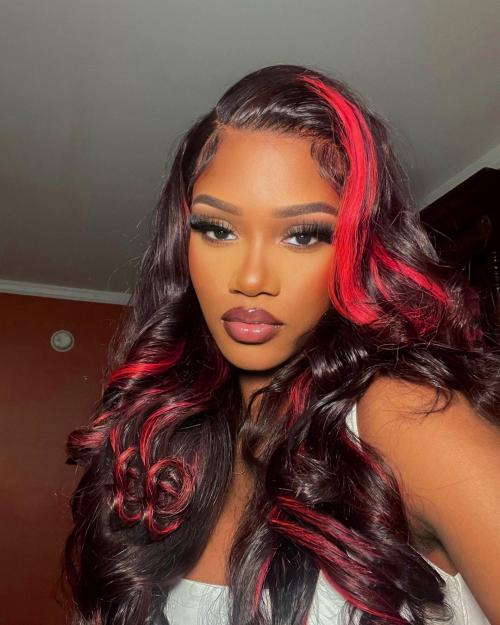 Benefits of Cutting a Wig
It's very common to cut or trim a wig. there are several Benefits:
Create a more natural appearance: Real hair Wigs can be trimmed or thinned to seem more like your actual hair, giving you a more authentic appearance. This is especially true for toppers; getting your wiglet clipped will allow your topper style to blend in with your real hair.
Make your style more appealing: With a light trim, you may design a style that properly complements your face shape for the most attractive look imaginable.
Cut or add bangs: The original fringe wigs are frequently too long on your face and require a little trimming to be right.
Fix damaged hair: Wear will cause harm to your wig. When the ends of your wig start to split, a simple trim may make it seem brand new again.
Tools to Cut a Lace Front Wig
Make sure you have the following tools before you cut your lace front wig:
Measuring tape
Clips (Large)
Rattail comb
Scissors, eyebrow shapers, or razor
Mannequin head and T-pins (optional for beginners)
Foaming mousse or water
White makeup pencil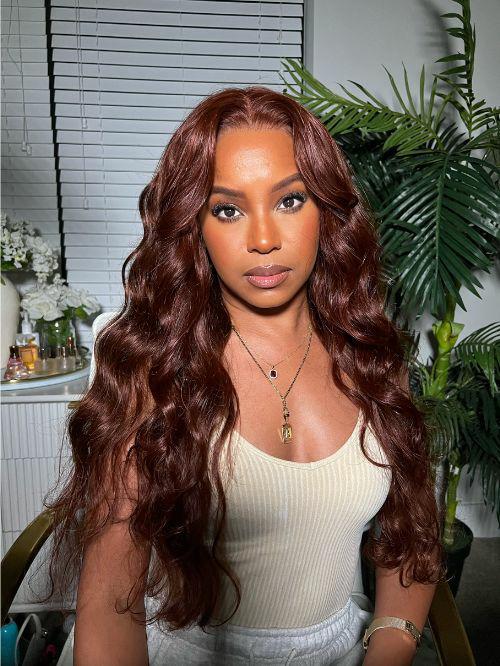 Cutting Procedure of a Wig at Home
Again, we do not advocate trying to cut your wig. However, if you're naturally brave or have previously successfully cut a wig (or your natural hair), we've got some pointers for you.
1. Make just small modifications: The fewer changes your wig requires, the better. This is especially true if you are cutting your wig. Begin with a wig that already satisfies the standards and make modest alterations like shortening the fringe, decreasing the volume, or adding light layers around the face.
2. Use High-Quality Scissors: Use sharp hair-cutting scissors to achieve a clean cut. However, keep in mind that synthetic hair's plastic strands could corrode the blades more quickly than genuine hair.
3. Put the wig on a wig stand while trimming the back: Although you might be tempted to cut your wig while wearing it on your head, trimming the rear while it's on a wig stand will yield far more realistic results.
4. Wear the wig as you trim the front: Put your wig on your head as you normally would while trimming fringe or face-framing layers. By doing so, you can predict how the hair will fall around your chin, forehead, and temples to frame your face correctly.
5. Part your hair in the desired manner: Make careful to separate your hair how you plan to wear it before cutting it if your wig has a hand-tied or monofilament top. Once the wig is styled, this will provide a flattering final appearance.
6. To guarantee a nice trim, detangle any hair that may be tangled and smooth it out with a wig comb or wig brush before cutting. Consider using the detangling spray as well.
7. Make an angle with your scissors: If you want a blunt appearance, slant your scissors upward at a 45-degree angle when you cut your wig. Not only will this eliminate part of the "heaviness" at the bottom of the wig, but it will also result in a more natural appearance.
8. Cut your wig in parts: Part 1-2" portions around the wig using a rattail comb, fastening each area with its hair clip. Use the comb solely to separate the hair, not to comb it; smooth the parts out using a wig brush or wig comb. Use the prior cut as a reference as you cut the portions to ensure even lines.
9. Cut less than you think you need to: Cut slowly, gradually increasing the length to the desired length. Remember that you can always cut more hair, but once you've chopped some of it off, you can't get it back!
10. Keep a reference photo handy: A photo of the desired haircut should be kept nearby for reference and advice.
11. Double Check: After you've trimmed all of the parts, use your wig brush to brush your whole wig. It's the greatest approach to checking for and repairing loose strands or little pieces of uneven hair.
12. Straight Black hair is easier to cut: If the synthetic hair in your wig is heat-friendly, straighten it first before cutting. Be particularly cautious while trimming if your wig is curly or wavy and composed of regular synthetic hair. Instead, think about taking it to a hairdresser.
Useful Tips
Keep your natural hair hidden: Some ladies want to pull their front edges out. Before putting your wig on your head, we advise you to draw your back completely and secure it. By doing this, you may ensure that your hair won't ever unintentionally peek out from under your lace front.
To guarantee that the lace is unnoticeable and the baby hairs appear to be emerging from your scalp, try to match the lace to your skin tone.
Be cautious when handling your wig because the lace is fragile, in case you hadn't noticed. Make sure you're treating it delicately.
Cut the lace vertically from the edge of the lace to the guide line you made. Make as many vertical cuts as you'd like. One in the middle and two more on each side should work well. You should have several small strips of lace to cut afterward.
From the lace's edge to the mark, you drew as a guide and cut the lace vertically. Cut vertically as many times as you wish. It should work nicely to place one in the center and two more on either side. After that, you should have numerous little lace strips to cut.