Summer is coming, and more and more women want to have a vacation. So we want to have the wear and go wigs to enjoy a happy vacation. The hairstyles are very quick and easy for black women, you can wear and go, and have the 2 minutes wigs.
Summertime is the best time to try different hairstyles because the weather allows you to wear your natural hair out without experiencing much damage.
Are you ready for your vacation? Do you have some vacation hairstyle ideas to make you a unique beauty? I have took a good amount of trips and protective hairstyles have been my wear and go-to for vacation hairstyles since they are low maintenance. As a black woman, finding the best natural and easy hairstyles for your vacations is very important.
In this blog, we will share with you the wear and go vacation hairstyle for black women this summer. Keep your black hair healthy while on vacation by trying one of the gorgeous vacation hairstyles perfect for any length of locks.
How Should I Wear My Wig in The Summer?
Protective styles are great for the summer because it can get very hot and humid.
The extreme heat can make it difficult for your hair to thrive in its natural state, and when it gets too hot, you can feel too lazy and tired to do your hair.
Protective styles can provide a much-needed break while also keeping your hair looking stylish without much manipulation.
As stated earlier, you have to choose the best hairstyle for your lifestyle and preference.
Since the weather is warm and conducive to curly hair, you can wear your hair out more and leave added hair such as extensions for the winter when it's much colder.
Quick And Easy Vacation Hairstyles
Box Braids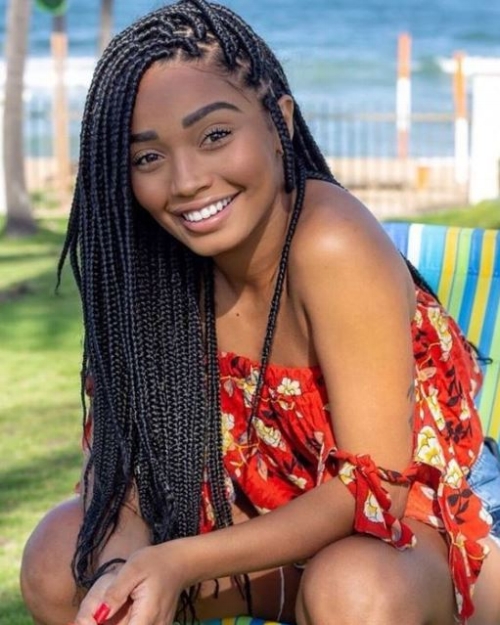 Box braids are a popular go-to protective travel hairstyle for black women. They look amazing, are super easy to maintain and can be styled for different looks. You can get a shoulder-length bob, traditional, or knotless box braids to create other hairstyles and you still have the ability to do regular hair maintenance like cleansing and oiling your scalp.
If you are getting your braids done by a professional, make sure they are not braiding too tight. Save your edges girl! If you plan to do water activities, box braids can weigh your hair down and take a long time to dry.
Twists with added hair
If you want a protective twist style with the length you could opt for Marley, Senegalese, Havana, or even passion twists. Note: the great thing about Marley and Havana twists in particular is that they're kinkier, offering some leeway for frizz. If you're in more humid climates and your own hair starts to frizz, it will be less apparent with these twist styles. A win!
Afro Ponytail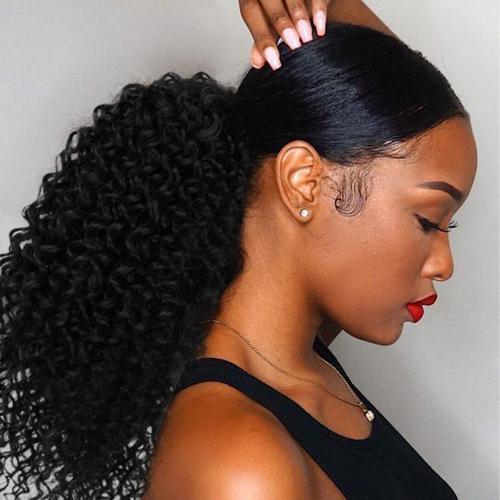 Letting your hair have a rest is important for maintaining its health. Take your vacation as an opportunity to let your hair go natural, embracing its afro texture by rocking them in a super high ponytail at the top of your head.
Crochet Braids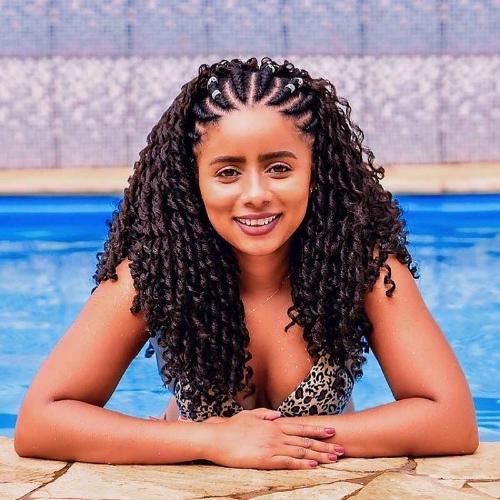 Crochet braids are hands down one of my favorite protective natural hairstyles for a Caribbean vacation. The best part about crochet braids is the ability to get them in different looks like curls, braids, two-stranded twists, kinky twists, and loc patterns. Installation of crochet braids is usually under three hours and drying time after washing or swimming is quick.
Bun or Chignon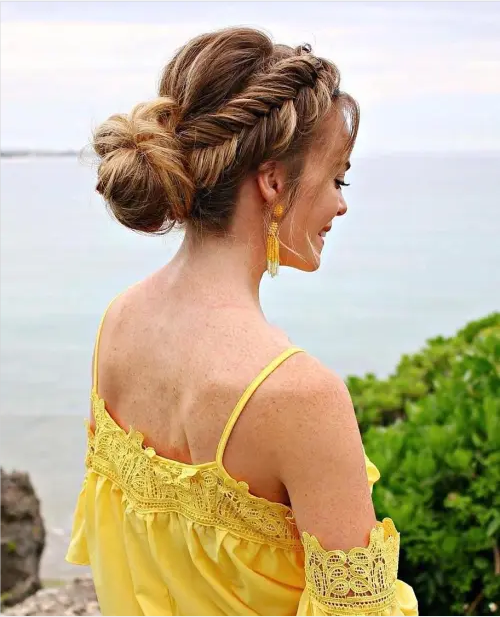 Buns work on relaxed and natural hair with a relative amount of ease and can be mastered at home. This is a simple style that works for any day and looks great for dressy or formal occasions.
Straight Short Bob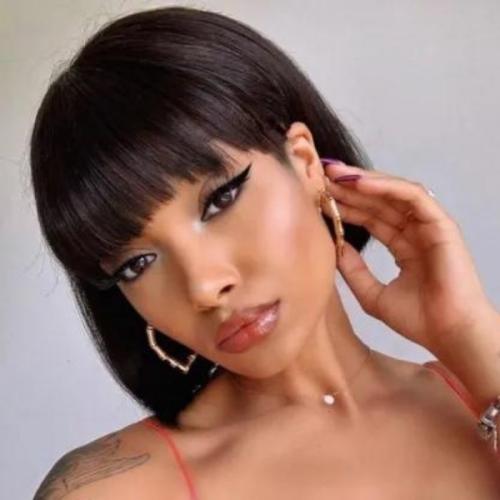 A short bob is just the vacation hairstyle for Black women heading to more upscale destinations. Be ready for the fancy clubs with a sleek, straightened bob in an asymmetrical or a-line cut.
Butterfly locs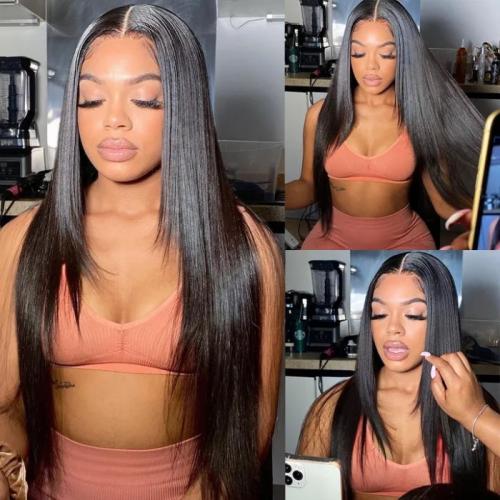 Butterfly locs are one of the latest variations of faux locs — a commitment-free alternative to traditionally locking your natural hair using extensions. What differentiates butterfly locs from other faux loc styles are their looping distressed patterns along the length of each loc that resembles butterfly wings (hence the name).
Many wear them in a shoulder-length bob, but if you want tresses that sling down to your booty then that's completely your business, sis. This style is ideal for summer vacation.
Slicked Back Low Ponytail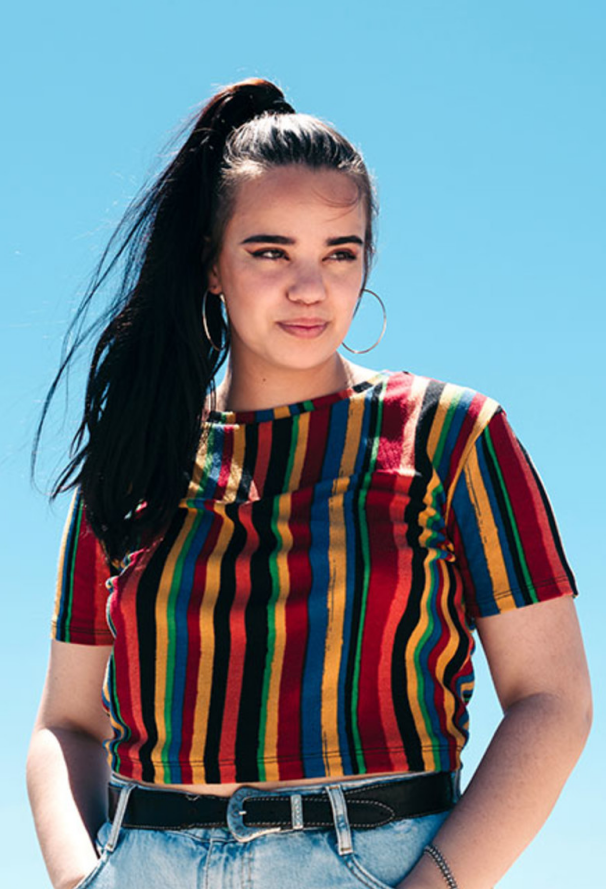 Another gorgeous vacation hairstyle for Black women heading to those fancier vacation spots includes this long ponytail for straight hair. It's slicked back and secured at mid-height. Instead of a hair tie, a section of hair is wrapped around the base.
Which style is your fave? Please let us know in the comments! Whatever summer style you decide to do, wear it with pride!