The possibilities for hair color for ladies with dark complexion tones are almost endless. To get the proper style, make sure you have picked something that suits you. That's why the color of your wig becomes so crucial.
The best part about wigs is that you may experiment with them until you discover the ideal combination of wig color and skin tone!
You've come to the perfect site if you're unfamiliar with wigs and want to locate gorgeous colored wigs but don't know where to begin. The finest colored wigs for ladies with dark complexion are discussed in this article.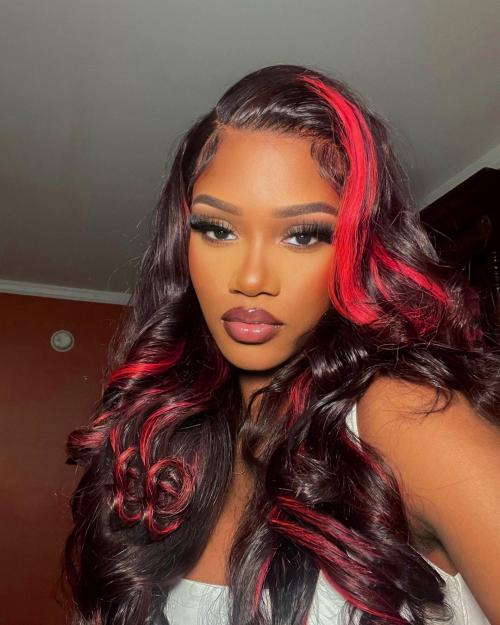 How to Determine Your Skin Tone?
To begin with, you must determine your skin tone. The color of your skin and how warm or cold your complexion is referred to as your skin tone. While cool skins have pink, blue, or violet undertones, warm skin is distinguished by its yellow, red, and peachy undertones.
There are a few simple tiny tips that can help you figure it out.
1. The first option is to consult a makeup artist for advice; this is probably the simplest one, however, there are a few tests you may perform.
2. Put off any makeup you might be wearing and wrap your head with a white cloth. This should make it easier for you to determine if your face has more blue or more yellow undertones.
3. Check the veins in your wrist. You have a warm undertone if they appear to have a green hue. If they seem blue, your undertone is chilly.
Now that we know what skin tone you are, let's look at the colors of wigs that will look best on you.
Wig Colors For Dark Skin Tone
If you have darker skin, there is a wide variety of wig colors that will compliment your skin tone. We recommend the following wig colors for darker skin:
Red Wig:
For those with a darker complexion, burgundy, deep reds, and copper shades are ideal wig colors. We advise using a rich auburn shade if you want an all-over red color.
You might use a somewhat stronger shade of red if you want to get a highlighted effect. Why not experiment with an ombre look? This will turn the wig's brown or black hair into a deep, rich crimson. These hues will bring out the warmth in your dark skin tone and produce a harmonious overall appearance.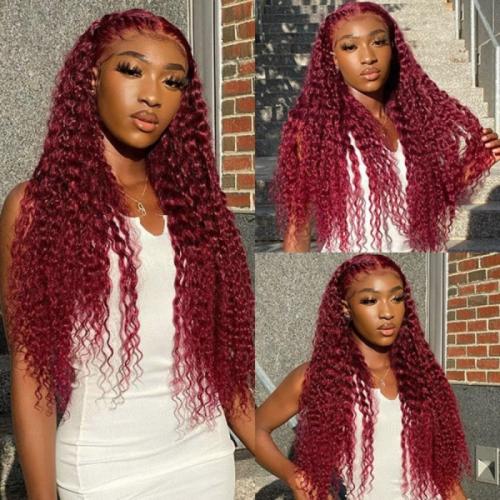 Brown Wig:
Choosing a brown wig is a terrific choice if you want to seem natural. Don't go more than two shades lighter or darker than your natural hair color if you want the results to seem as natural as possible.
All shades of brown, particularly those with golden, honey, chocolate, caramel, red, and coffee tones look best against darker complexion tones. Your choice of color is entirely based on personal preference!
Choose golden highlights to give your appearance a shine and enhance a darker base color when creating the perfect highlighted or ombre effect. Golden brown tones will compliment and accentuate your skin's warmth if your foundation brown color is a lighter tint.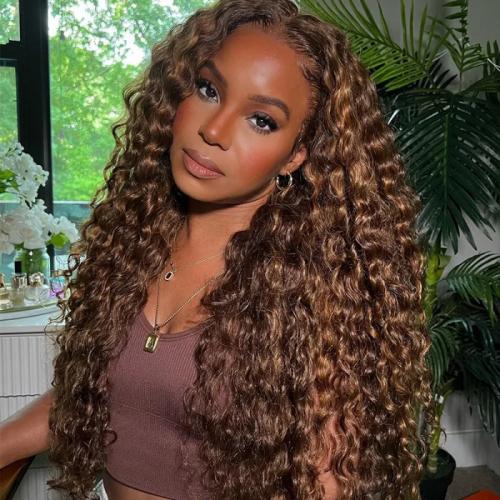 Blonde Wig:
Blonde wig colors complement darker skin tones nicely but avoid ashy blonde colors, which tend to be more orange-based since they don't work as well. Golden tones in lighter shades of blonde work best. If you're undecided, we advise choosing a deeper blonde shade with lighter undertones to best suit your skin tone.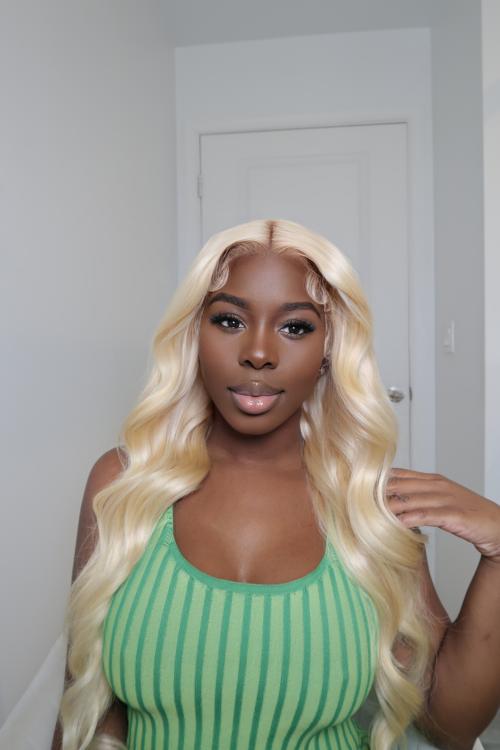 Auburn Wig:
The strands of Auburn provide the best of both worlds. Auburn is a happy medium that still offers you dramatic color without going all the way when you can't decide whether to go completely red.
This reddish-brown hue, according to Wright, brings out the beauty in deeper skin tones. Additionally, since dark skin frequently has a lot of warm and red undertones, choosing a dye job that resembles these colors only enhances the vibrancy of melanin-rich skin.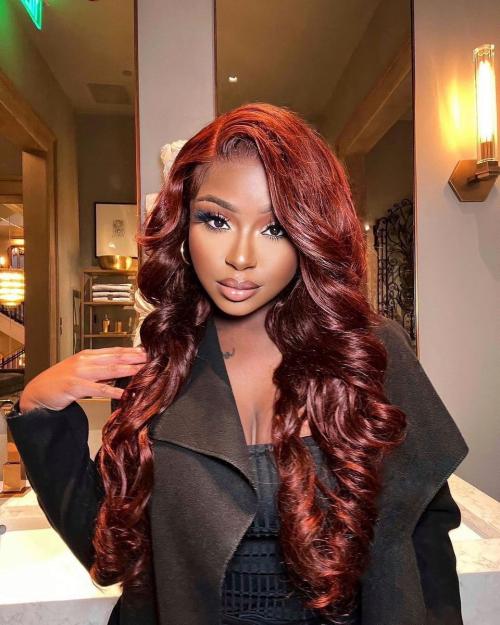 Copper Hair Wig:
Copper offers strands a hint of red, similar to auburn, without going all the way. The sole distinction is that copper leans more toward pink and golden hues than burned orange-like auburn. you should discuss the ideal copper hue for your skin tone with your colorist. They will be able to blend the appropriate hue for you because there are several tons of copper.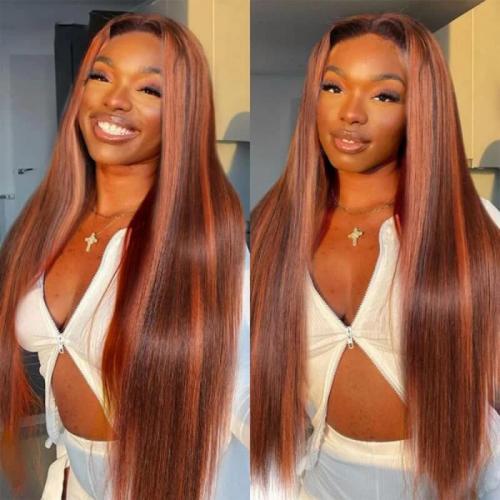 Multi Color Wig:
You may now readily find a multicolored wig because of the development in the hair business. Therefore, if you think one color isn't enough, feel free to try two or three more.
Finding a multi-colored wig that matches your taste and preferences is simple because they are available in a variety of colors and styles. To produce a crisp, clean appearance rather than a chaotic, cluttered one, keep in mind that the ideal dress should be able to balance all the colors in the wig.
Cinnamon Brown Color Wig:
Using a color like this cinnamon-spiked brown to give skin a deeper, more vivid appearance. A-list celebrities including Beyonc&eacute, Rihanna, and Ciara have all donned this color. It lightens up your strands without seeming unnatural if you have naturally dark hair.
Additionally, you may change the hue to your preference. Her skin stands out in this image because of the face-framing elements.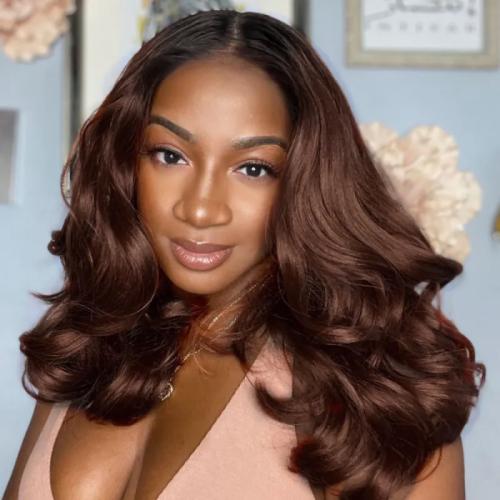 Natural Black Wig:
Since most of these colors are lighter and brighter than your natural hair color, here's an option for those looking to deepen their strands come the fall and winter seasons.
There's something gorgeous about shiny, natural black hair wig and it pops on dark skin tones. Thankfully, this color is super simple to achieve and you won't need to prep your stylist unless you're looking for some dimension in your color.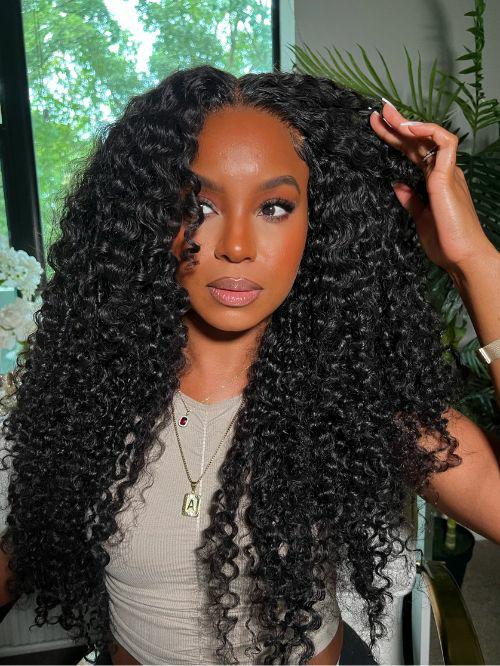 How Should You Take Care of Your Colored Wigs?
Store it Properly
Finally, you must preserve your wig appropriately. Avoid tossing away your colored wig at all costs. Instead, hang it on a mannequin head or wig stand. This will protect the wig's hairdo from tangling as well.
Don't Wash Your Wig Frequently
Wash if your wig gets dirty or stinky. Washing it regularly will reduce the lifespan of the wig.
Take Off Your Wig Before Going To Bed
Going to bed with a wig will result in frizzles and tangles which will ultimately reduce the lifespan of the wig.
Use good quality adhesives, sprays, and cosmetics on your wig.
Use heat protectants when working with heated tools.