Sorting through the endless variations of wigs is head-splitting for people new to this hair-flipping industry. Especially the colors, it's often challenging to discern one type from the other, which fits our taste and style or gives us a natural look.
Nevertheless, the variety of color wigs in the market is amazing for you. Choosing the right color is very important when choosing a wig, while it is not an easy thing to do. especially for someone who doesn't know which color is suited for you, it is a difficult choice.
Because the color is such a subtle thing and there could be tiny little differences between two adjacent colors. For brown color, there are dark coffee brown, medium brown, light brown, golden brown, chestnut brown, sandy brown, walnut brown, etc.
Don't worry, in this post, we will discuss this problem, what colors of the wigs and how do you choose the right color for you?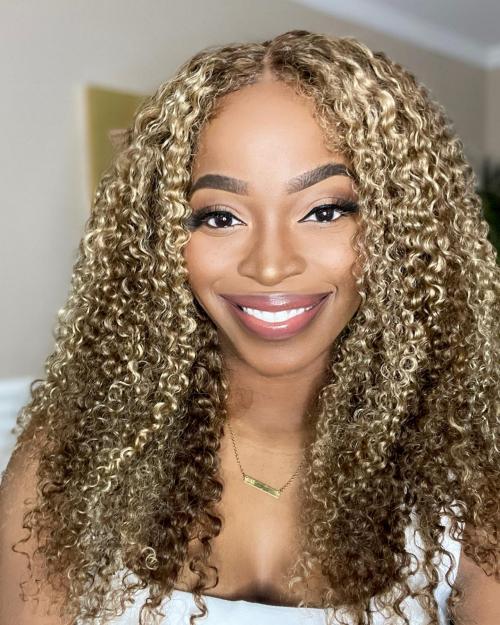 What is The Best Color For a Wig?
An easy way to compensate for that is to choose a wig that is two or three shades lighter than your natural color. For example, if your hair is naturally stark black, a dark brown shade would be a good supplemental color.
What Should You Consider Before Choosing The Wig Color?
You must consider the right type of wig. Hereby type, we mean synthetic wigs or human hair wigs. Both the wig options have their own merits & demerits that you must consider before finally picking it up.
Each type of wig gives a different look and feel, so it's important to consider first, which type of wig you will choose before going for the color schemes.
Some synthetics look more like human hair than others and one should research which material is best suited to one's budget. Human hair wig colors tend to be a shade lighter than synthetic hair colors.
100% human hair wigs can be dyed (darker, not lighter), while synthetics cannot. Human hair looks more natural, but it is more expensive than synthetic wigs, so fancy colors are usually only available in synthetic wigs. If you want a more natural look, stick with basic colors.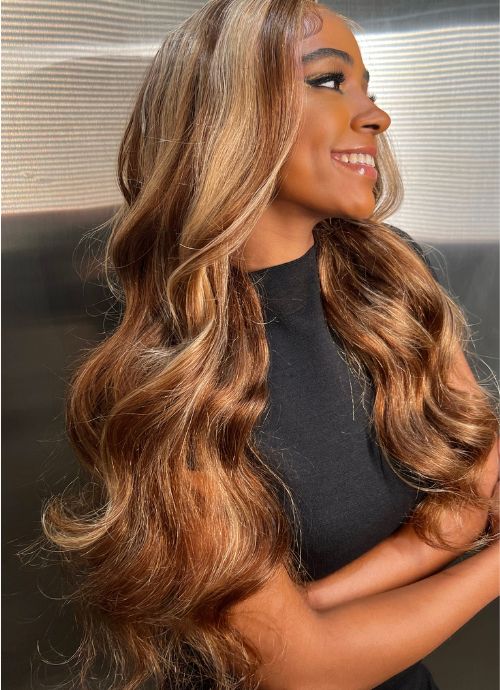 Tips To Choose The Right Wig Color
Skin tone
Your skin tone helps determine the best color wig for you. Decide first if your skin is warm or cool tone.
Warm tones
Warm undertones range from peach to yellow and golden. Usually, this skin tone looks great in red, peach, coral, orange, amber, gold, and yellow. You also should look great when you wear "warmer" versions of cool colors, like olive, moss, orchid, and violet-red.
If you have warm-toned skin, pick a wig color in a cool tone to complement it, such as ashy blondes, cool browns, and brassy reds. Silvery blonde colors look beautiful on people with pale, warm-toned skin.
If you prefer a darker shade, choose a brunette in a cooler tone such as rich black-brown. Medium to dark warm-toned skin should opt for two to three shades lighter or darker than your natural hair color.
For fair skin: we recommend strawberry blondes and honey blonde shades.
For medium skin: consider coppery and caramel hair colors.
For olive skin: we suggest mochas and rich browns or even a violet-based shade.
For dark skin: check out warm, toffee-colored and maples and browns.
Cool Tones
Does your skin look better against the blue and green shirts? You have cool-toned skin. Pick a hair color that is rich and warm. Look for words like "warm," "honey," or "chocolate." Beachy golden blonde, orangey reds, or rich brown tones are lovely with pale cool-toned skin. Medium to dark cool-toned skin is complemented by a rich, chocolate hue.
For fair skin: we love ashy-toned blondes, platinum blondes and gingery reds.
For medium skin: try a blue-based blonde, a walnut brown shade or even jewel tones.
For olive skin: think about auburn hues, cinnamon or chestnut browns.
For dark skin: go for espresso brown or jet black.
Age with beauty
Choosing the right wig color depends on which stage of life you are in. As we age, lighter hair tends to be more flattering than darker shades. Lighter, warm shades provide a softer, more natural appearance to paler skin tones. Don't be afraid to choose a gray color. It is usually the most flattering!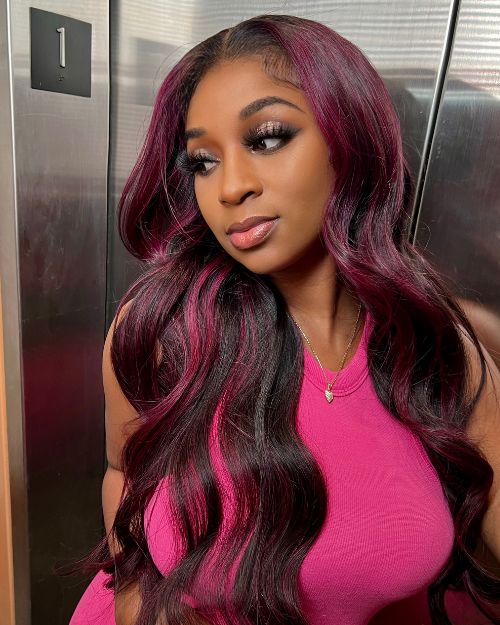 Wearing occasion
The color of the wig depends on the occasion and whether you want a wig that is great for work and professional attire, something wild and perky for a night out on the town or want one with fun, perky highlights to wear just when the mood hits you.
If you don't want to experience too much of a change you can always choose a fine wig that matches your natural hair color. If you want a different look but nothing to wild, go for a lighter shade because darker shades can end up overwhelming your face and lead to a washed-out, pale look.
Eye Color
Choosing a wig in contrast to eye color is equally important as it should match to your skin. With eye colors of green, light blue, golden brown, hazel, turquoise, or another warm eye color, then it's good to pick a cooler-toned wig like golden or dark browns, auburn, chestnut, or red.
However, if you have a cool eye color like black-brown, icy blue, deep brown, dark blue, grey, dark hazel, then it's good to go with more natural colors such as brown, black, or blonde tones.
Environmental Effects
Live in a hot area with plenty of suns? This can affect your wig as too much sun exposure can contribute to your hair color fading due to UV rays breaking down the chemical bonds in dyed hair.
In this case, it's best to get a lighter shade of your desired hair color which will fade less quickly compared to darker hair.
Change Your Wig Color Match the Seasons
Our wardrobe changes with the seasons. why shouldn't our color? Go richer deeper colors for winter and brighter or lighter versions in spring/summer. There really are no rules but it gives you a great opportunity to change it up.
Conclusions
The above is our tips on choosing a color! Sometimes it will take a try or two before you find something you really enjoy. If you found this helpful, share it with a friend!
Don't think you are brave enough to try new colors? Nadula is the best place where you can go or you can feel comfortable trying out a completely different color.
At Nadula Hair Mall, there are various human hair wigs, hair weaves with different colors and styles, you can click here to find colorful human hair wigs for you, there always have one that can fine you.