Do you know the tree braids hairstyle? It is one of the popular protective hairstyles and it is a beautiful braid style. If you're not familiar with this braided look, you're missing out on a lot of fun. Tree braids can protect your natural hair and rock out some popular styles at the same time, so they are definitely worth considering! If you're interested in tree braids hairstyles, keep reading, and we'll have more information about tree braids hairstyles in this blog.
What Are Tree Braids?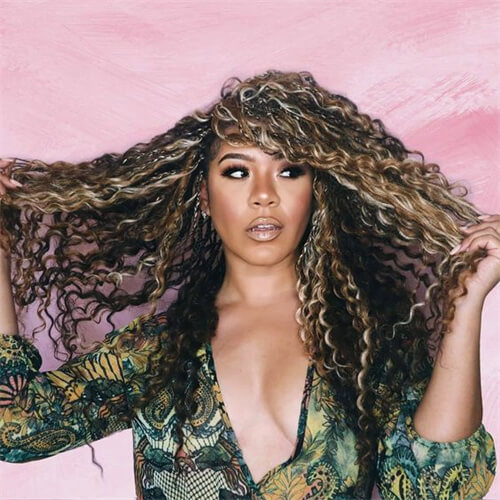 The tree braid is a special style of braiding hair that is achieved by braiding extended hair at the roots, similar to cornrows, and then leaving the rest of the hair loose and unbraided. This hairstyle is like a tree with roots, and the loose hair is like branches, so we call it tree braids. This style of braiding allows the extensions to stay securely in your natural hair and blend in evenly with your hair. The length of the braid can be determined according to your preference. Tree braids are also a great way to add length and fullness to your hair, and you can style them in different styles. You can get this style done at a hair salon, or you can learn how to do it yourself, but doing it yourself can take some time and effort.
What Are The Benefits Of Tree Braids?
The first and most notable is its protective style. Because they help your hair grow by protecting the ends of your hair and preventing damage. If you're looking for a stylish, protected hairstyle, tree braids are great. The second advantage is that maintenance costs are very low. This is a great option for busy ladies who don't have much time for their hair. You only need to do simple maintenance once in a while. It doesn't take up a lot of time and energy, and you don't need to think about changing your hair frequently. You just need to moisturize and style as usual, saving money and effort, and with proper care, it can last for many months. The third advantage is that it can be created in different styles, such as updo, ponytail, or half-up hairstyle. It also can meet your needs for different styles of hair, in any season suitable to wear. The fourth benefit is that it suits every hair type. No matter what kind of hair you have, you can choose the right hair extensions or customize them to suit your needs for a natural, perfect tree-braid hairstyle.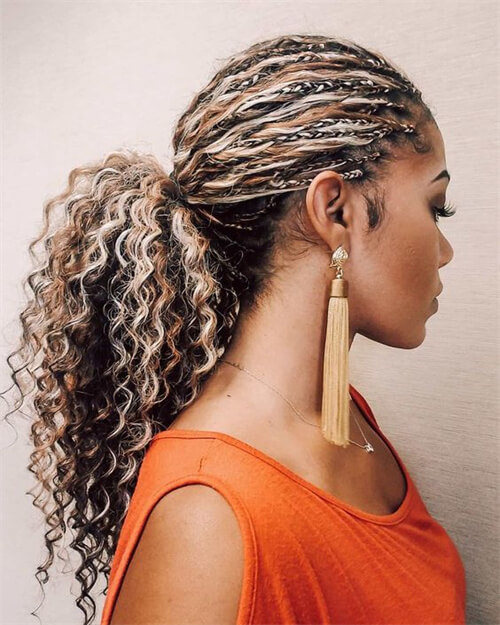 How To Do The Tree Braids?
Many African American or black women like to wear tree braids and tree braids are very popular among African American women. While it's a protective style for many, part of the reason many women prefer tree braids in the summer is that they open up the scalp, giving it more air to cool the skull and relieve the summer heat. To create a tree braid hairstyle you need to follow these steps:
1. First choose the hair extensions style you want, either human hair extensions or synthetic hair extensions, depending on your needs and budget. Straight or wavy hair is a popular style.
2. Divide your hair into small bundles along your hairline, then use a cornrow braid technique from the hairline into extensions, braiding down one side and constantly adding new strands of hair.
3. Leave part of the hair extensions that is not woven into the braid outside the braid, so it looks like strands of hair. Once the braid is halfway there, a knot can be tied to prevent the braid from unraveling.
4. Start along your hairline and repeat around the rest of your head, then spray the ends with oil to add shine.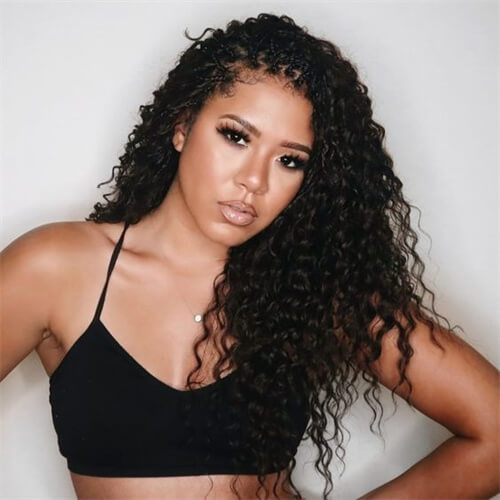 How To Make Your Tree Braids Look Better?
Tree braids are a low-maintenance, protective hairstyle, but the right maintenance and care can go a long way. Here are some suggestions for tree braid maintenance:
1. You can use a soft brush every day to gently comb loose, unbraided hair to avoid tangles.
2. Apply a light oil or serum to your scalp and ends every few days to keep your hair moist, which will also help prevent frizziness and flapping.
3. Tie your hair up with a satin scarf at night or sleep on a silk pillowcase to avoid friction damage.
4. Avoid using products with harsh chemicals or sulfates when washing your hair, as they can irritate the scalp and strip the natural oils from the hair scalp, leading to dry hair. Washing and conditioning your hair with a gentle shampoo and conditioner is recommended.
Conclusion
Tree braids add length and plumpness to your hair while keeping it healthy and helping it grow. It can last for weeks or even months after installation and requires only simple maintenance to maintain and create a stylish hairstyle. It can be created in many different styles, allowing you to perfect your braids for any occasion and fully express your personality. Either way, this is one of the best hairstyles for long hair, so give it a try.