We always want to freshen up our style on sunny days, especially in different seasons, and we tend to look for looks that match the seasons. Celebrities are the first fashion enforcers and leaders, and it's a great idea to take inspiration from your favorite celebs. Let's take a look at some of the best summer hair colors this summer.
1. Fun Rainbow Hair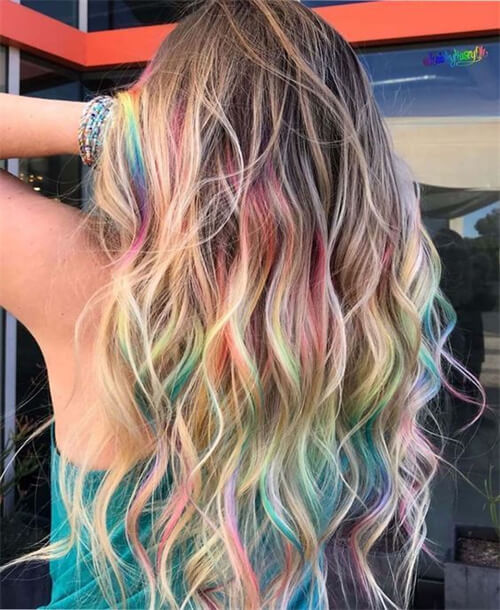 Summer is a 'fun and colorful' season, it's just as vibrant as spring, so it's a good time to try out lots of popular colors like red, purple, pink, blue, green or yellow if you want to play around color, then fun rainbow hair color is a more interesting way of presentation, this kind of different colors are intertwined, and the visual impact brought by the color contrast immediately adds vitality to your summer look.
2. Strawberry Blonde Hair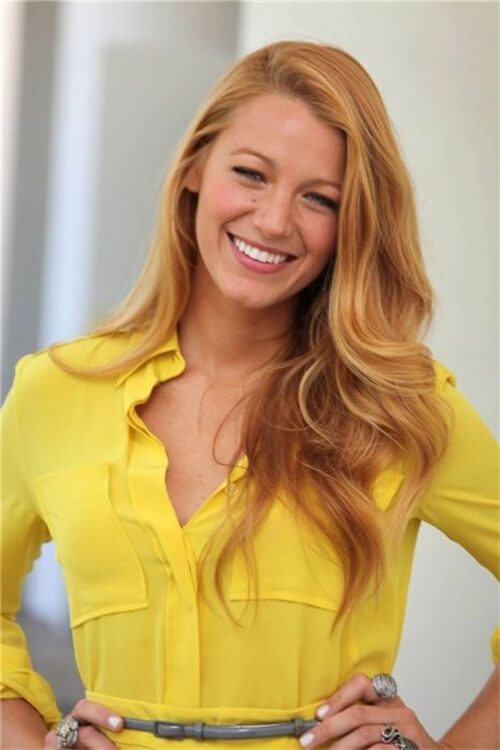 Strawberry blonde is one of the prettiest hair colors women can rock. As you can see Blake Lively's strawberry gold summer hair color, this color has a dreamy peach undertone than the traditional blonde, which in turn adds a fresh and sexy color. If you're looking for a new hair color, or if you're in need of something sweet and dreamy, the Strawberry Blonde Hair Shade will surprise you.
3. Cinnamon Copper Hair Color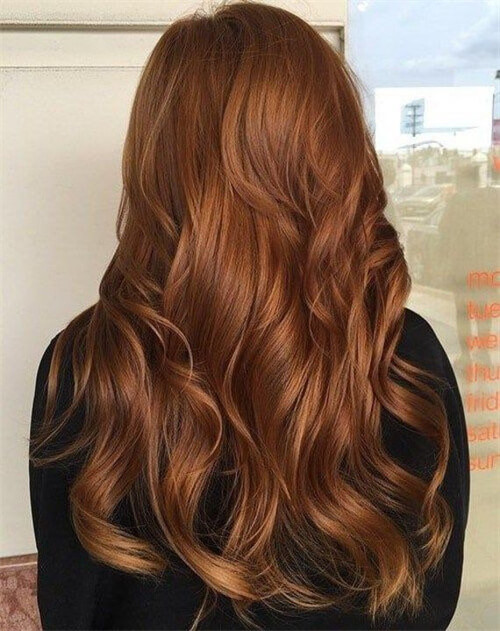 Intense red may be too conspicuous to try in summer, but all variants of red are universally popular in summer. Copper is the go-to color for many clients looking for a bigger change, according to renowned color experts, and the Cinnamon Copper shade is particularly popular as it contains a rich but not overpowering, reflective red hue. It looks absolutely stunning, and the shade is making waves, making it a summer hair color totally worth checking out.
4. Light Caramel Hair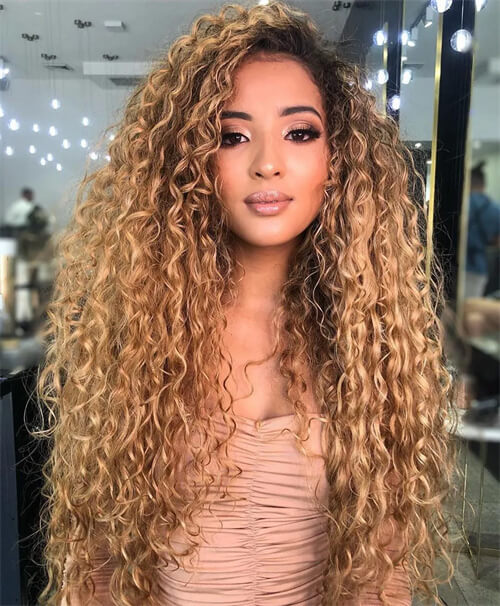 Light caramel hair looks softer, warmer, and radiant in the sun. It blends well with sun-kissed glow to brighten your complexion and is great for medium to dark skin tones. If your hair color is blonde or brown, or you want to try light brown hair, you can choose light caramel, combined with balayage method, to easily complete the change of hair color.
5. Peachy Pink Hair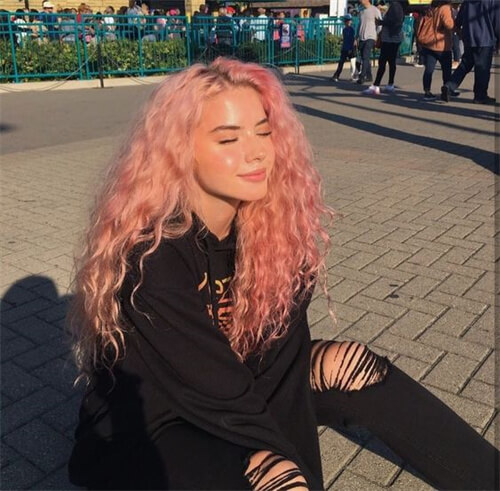 This peachy pink hair color is perfect for summer, it looks very cute and bright, romantic and cheerful on sunny days. Whether it's short or long, it's always fun, full of energy, and looks really cool with cool outfits and looks. This hair color will easily bring you into the summer vibe, instantly refreshing your look and adding to your glamour.
6. Balayage Blonde Hair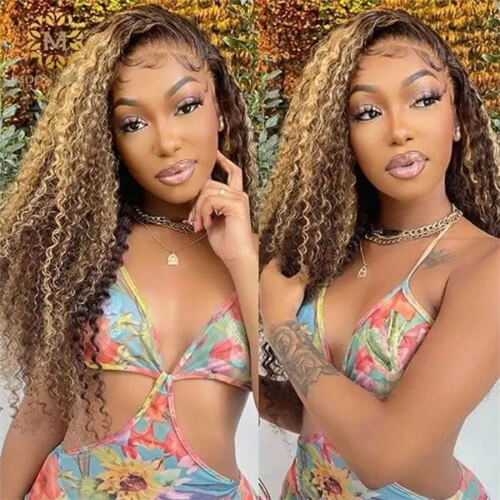 Blonde hair is very suitable in summer, and balayage blonde hair color can make your hair as beautiful as a painting by hand-painting the color on the hair, with a natural transition and a sense of hierarchy. Go blonde with balayage styling. With it, you can easily become a mysterious and charming blonde. Dark hair color at the roots and a little highlight hair blend with balayage for a more seamless transition and more layered color progression. Either way, you can never go wrong with a blonde hair color for sunny summer days.
7. Candlelit Brunette Hair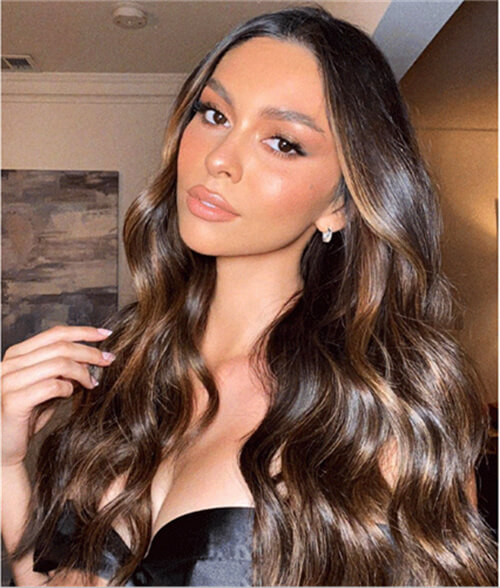 Candlelight brunettes are one of the biggest trends in black for 2023. It's a warm and radiant brown hair color achieved by adding subtle highlights and lowlights over a brown base, and can be combined with perms and balayage highlight techniques to add dimension and depth to hair. The overall effect of the Candlelit brunette is designed to imitate soft, flickering candlelight, giving a sense of softness and harmony.
8. Orange Ginger Hair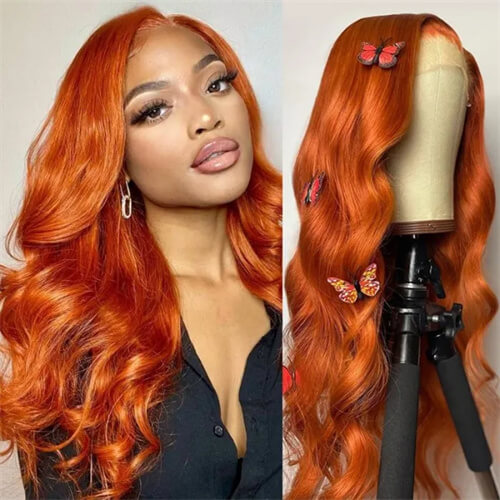 Orange is a warm color tone, which can easily bring vitality to people. Orange ginger hair is also easy for you to attract the attention of people around you in sunny summer. For this color, it is a fusion of many different colors, such as red and yellow, and also contains some copper tones, and finally presents a rich and intense orange ginger, which will accompany you through your energetic summer time.
9. Dirty Blonde Hair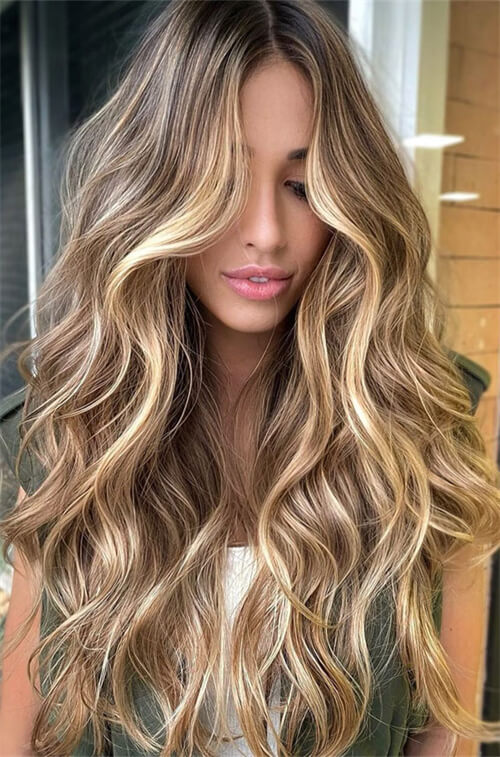 While warm and luxurious blonde shades are perfect for bright summer months, hair color trends are more towards pastel shades or a combination of several pastel shades, but there are always a few cool shades or combinations of them that can make you look brighter this summer. For example, white gold, creamy white, dark green highlights, dirty blonde, etc., may have unexpected effects when matched with your skin tone.
10. Rose Gold Hair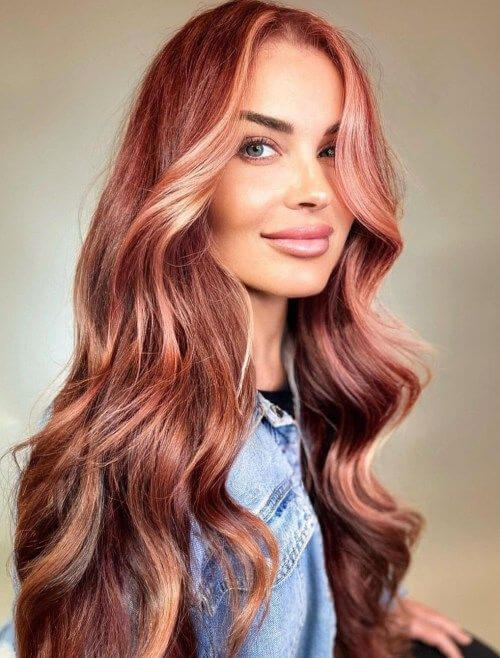 Rose gold is a very dreamy and romantic color, it is suitable for every season, and of course it is definitely suitable for this summer. The soft and warm tone and luster it has is more beautiful and romantic in the sun, just like a beautiful painting. Imagine going to the seaside, beach or field with this hair color, it can help you blend in with the beautiful scenery around you.