Are you confused about Afterpay? Can you buy weave on afterpay? How to buy bundles with afterpay? Many hair fashion lovers want to get the bundles they like, but don't want to pay much for the bundles at once. Maybe you have picked some beautiful bundles, but because of the financial matter, you have to give up or wait for a long time. If you have similar troubles, afterpay can help.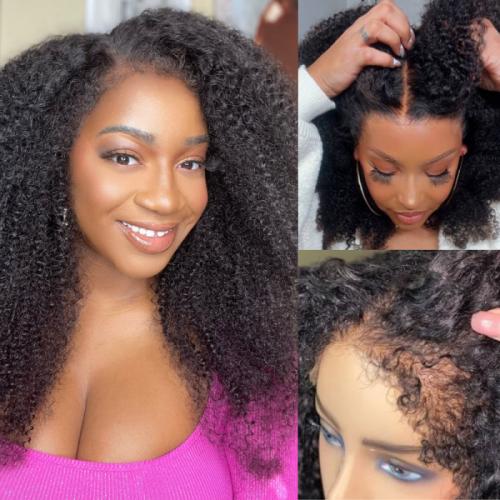 What is Afterpay?

Afterpay is also called "buy now pay later", one of the modes of payment. There are many platforms that support afterpay, such as well-known Klarna, Paypal, and Zip Quadpay. When you want to buy something you like, you don't need to worry about how much money there is in your purse anymore. Because afterpay allows consumers to pay for online and in-store purchases through equal and interest-free installments, which can give you a long time to pay for your shopping and help ease your economic pressure.
For instance, you get some human hair bundles with afterpay or weave extensions with afterpay on Nadula, what you need to do first is just wait for your package and enjoy the happiness and beauty. Then you can pay it later in installments.
Afterpay has attracted a great number of customers, because of its convenience, safety and flexibility. Regardless of the financial circumstances and the credit, everyone can use afterpay to shop online and in-store. The only thing you need to do is to repay the installment on schedule so that your credit will not be impacted. The purpose of afterpay is to provide smarter and more flexible shopping and purchase experiences.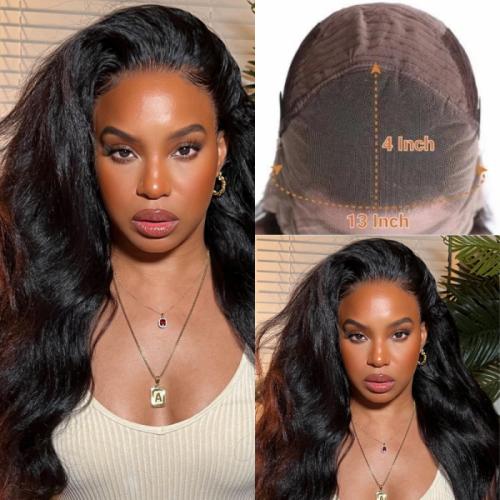 What hair Company uses Afterpay?
Afterpay is very convenient for us. As hair fashion lovers, are there any hair companies that accept afterpay? Of course! We will introduce Nadula to you briefly.
And recently, to offer you more convenience, Afterpay is also accepted if you are in America or Canada; If you are in the UK, you can use Clearpay. Afterpay and Clearpay provide equal four and interest-free payments by installment.
( PS. Canada and the UK must synchronize the currencies and addresses at the time of settlement to display the afterpay payment method. For example, if the address is Canada, only if the currency is switched to Canadian dollars when the website is settled, afterpay will be displayed.)
Nadula Hair is the leading human hair products supplier that accepts "buy now pay later". All the hair products in Nadula accept afterpay, including Klarna, Paypal, and Zip Quadpay. You can get the top-quality hair bundles freely with afterpay and No Credit Check.
How to Use Afterpay on Nadula?
There are some steps for you to learn about how to get human hair bundles with afterpay.
First of all, you need to ensure that you have an active afterpay account. Then you can begin to browse our products until you find the bundles you like best and add them to your cart. Remember to select afterpay when you check out. Besides, you need to Enter some personal details and you will know instantly if you are approved. After that, the afterpay platform will send you an email confirmation and reminders to inform you when to pay. Now you can finish your future afterpay purchases with just one click.
The process is not complicated, so you can easily get human hair bundles with afterpay on Nadula. If you have some experience using afterpay, that is easy for you. If you are a green hand, follow the steps above, you will know how to handle it very soon. (related post: Buy Now Pay Later Hair Bundles And Wigs)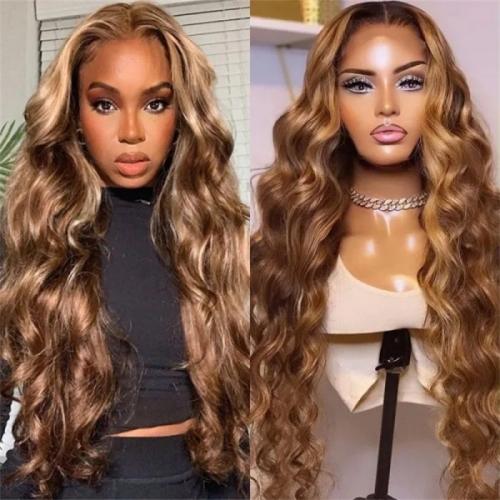 The Human hair bundles afterpay on Nadula
You can use afterpay for weave bundles that you want. And there are some hot-selling hair bundles for you.
1. Virgin Brazilian Body Wave Hair 3 Bundles
The first one is body wave hair bundles, made out of Remy hair, which means there are no tangles and knots. They are shiny and bouncy, and smooth to touch. The color is natural black. When you blend it with your hair, it just looks like your own. You can use it to make your hair fuller and get a beautiful hairstyle. If you want natural hair, it may be a good choice
2. Body Wave Highlights Ombre Color Bundles
The second is also the body wave bundle. The bundles are 100% human virgin hair from one donor and look thick and neat enough. The bundles are of high quality, tangle-free, no shedding, soft and bouncy. The highlight ombre color is fashionable and popular, which is perfect for autumn. And it is easy to care, you can shampoo them as usual. There are different lengths for you, just click to shop for it.
3. Virgin Peruvian Straight Hair Bundles
As you see, the bundles are straight natural black. Because they are made of 100% virgin hair, you can also try to curl or bleach and dye them to get a unique and beautiful hairstyle. There is no need to worry it will damage the hair. They are all from human natural hair, as long as you condition them carefully, the texture of the hair can be maintained for a long time.
4. Wavy Indian Virgin Human Hair Bundles
This kind of bundle is made of Indian Human Hair, which is soft to touch. The color and wave are very natural, you can add them to your hair directly, and restyle them by straightening or bleaching. Besides, the reinforced double weft can make the bundles no shedding and no tangle.