We are always talking about hair weave because it is well known by girls and women, it was made of human hair or other materials, like synthetic fibers. We can change our hair length, hairstyles, or textures by installing hair weaves. For real human hair weave, most of the first users don't know how to take care of it. Here we introduce how to maintain wet and wavy hair weave in order to prolong their lifespan. Take the Indian Remy hair wet and wavy and Brazilian wet and wavy hair as the sample.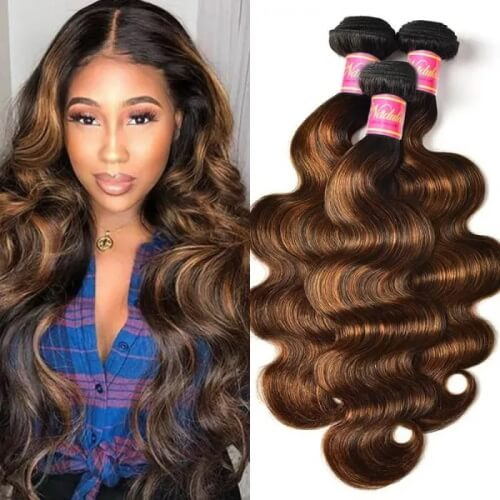 How do you keep wet and wavy hair looking wet?
Maybe wavy hair weave is more difficult to wash than straight hair. So we need to take care of them start from washing.
1. Pick a shampoo that is suitable for the virgin Indian hair weave, foam the shampoo then washing it gently.
2. Rinse hair with warm water thoroughly.
3. Apply some daily conditioner to the hair evenly, massage for about 30 minutes. (PS. get a deep conditioner once a week.)
4. Detangle your hair by parting it one thread and another. Please do not brush your wavy hair weave.
5. Rinse the conditioner out of hair.
6. Lay-down, pat with the towel to remove extra water, and then let it air dry.
7. Give your hair a great shake after your hair is totally dried, to restore the curls.
8. Apply some no-clean conditioner or oil, and style by your fingers, optionally use the matching curling iron to define your curls.
Tips: Washing frequently is not good for hair weaves. Twice or three times a month is the best.
The picture below can help you directly.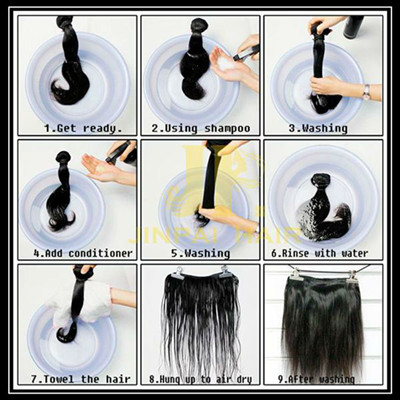 Except washing, other tips are also very important for the human hair weave:
Styling:
When curls began to look frizzy or dry spray with just water to calm down the hair. For hair that is more frizzy or beginning to the mat, the use of a good quality leave-in conditioner may be required. A wet-and-wavy spray can be used in place of a leave-in conditioner, depending on the condition of the hair.
Never use a brush on the hair when it is dry unless about to wash it. If you need to tidy it, use your fingers or a large toothed comb.
Sleeping:
At night, section the hair into two and lose plait or if you prefer into a single plait. This will help prevent the hair becoming tangled overnight. Or we can cover hair with a satin bonnet.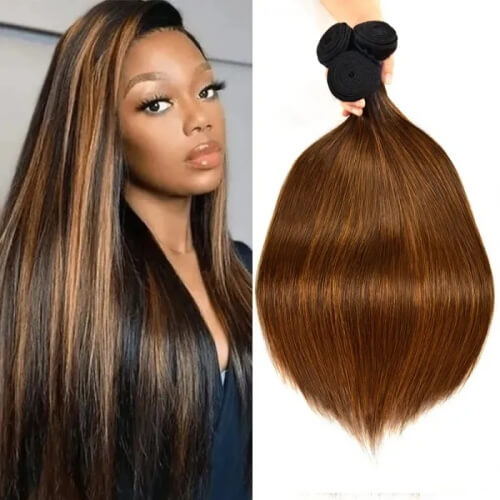 Swimming:
Don't swim in seawater or a pool with our hair weaves as this can cause the hair to tangle. If we really must swim, then be sure to completely enclose the hair and keep it dry. For best results, allow the hair to dry naturally.
Warmly remind:
Don't apply greases as they cause tangling.
Don't massage the hair (wet or dry) in an upward or circular motion.
Don't rub towel in hair or roughen hair when drying.
These are all of the right ways to take care of your wet and wavy human hair weaves. Also suitable for virgin hair bundle with closure. Enjoy your beautiful hair now.