The hair market is now developing to meet the increasing demands of customers. Women today always pay attention to their beauty and appearance. They use human hair wigs for different purposes in beauty.
Not only make their hair look thicker, but these favorite items also change their hairstyle instantly without damaging their own natural hair. If you're bored with your hairstyle, why don't you try wearing a real human hair wig?
Normally, a good human hair wig will contain a frontal lace piece. On this part of lace, the hair strands are meticulously knotted by hand so that they could fall freely and create a natural-looking hairline.
What if you fail to get that kind of wig but buy a cheap human hair wig that has no lace front? Don't worry, there are still ways to make a non-lace front wig look natural.
What is a Non-lace Wig?
Non-lace front wigs are wigs that have all of the same components of a lace front wig, without the lace at the front. This does will mean that the very front of the wig when worn can be more challenging to create a natural hairline with. This is because there is no lace at the front to give the wig a seamless hairline look.
We create our wigs with the softest most exclusive hair to avoid a fake high shine so that this can add a touch of realistic-ness to your non-lace wigs. Non-lace wigs are perfect for your first buy or for an Instagram photoshoot! We try to only make our non-lace wigs 150% density to ensure our wigs are not too thick and can lay flat at the front.
These wigs are often cheaper. They usually look less natural as there is always a partition compared to lace front wigs. The non-lace wig makes it hard to style as these wigs are designed for specific styles. Etc if a regular non-lace wig is styled as a Bob cut, you can only wear it that way without making any changes.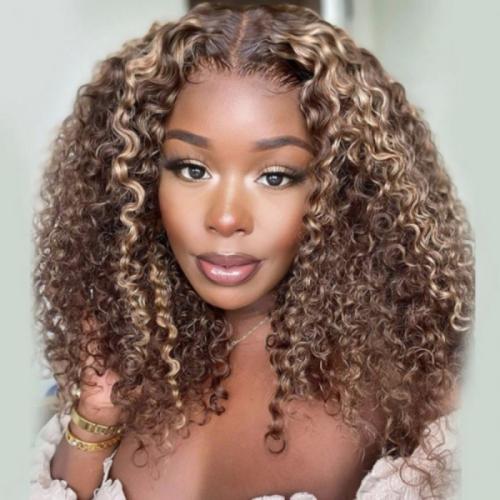 The Difference Between a Lace Front Wig and a Non-Lace Wig
Lace front wigs have lace across the front. Lace front wigs do not have lace towards the back (that would be a 360 lace wig).
Lace front wigs give you a natural no-wig look and are the perfect choice for those who want that full natural hairline look.
Lace front wigs should also have a lace parting so that when you prep your hair underneath and cornrow/plait it, the lace parting can also sit above your real scalp and can blend in.
Lace front wigs cost more than a non-lace wigs due to their being lace and having the benefits of being more natural looking.
Non-lace front wigs have no lace at all including the parting. They either have a sewn-in parting or a scalp parting, this depends on the wig and its construction.
We usually fall this style of the wig into the Cosplay Category. Regardless of the non-lace across the front our non-lace wigs are equally as popular. They're amazing and have natural-looking hair.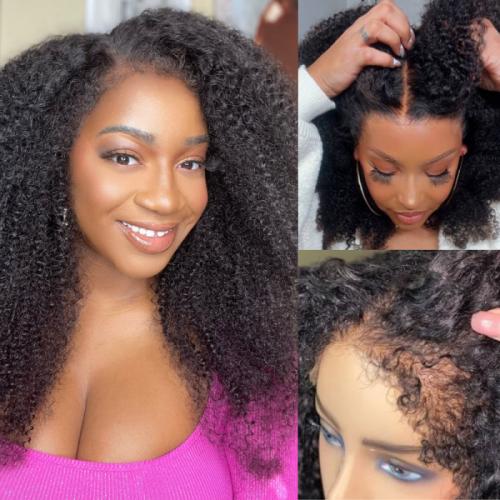 The Benefits of Non-lace Front Wigs
Convenient
The greatest benefit of non-lace wigs is the easy fixing and removal. You can have them in and out whenever you want, all by yourself, without the help of another person.
Protects Your Natural Hair
One of the biggest benefits of using this type of way is that it won't pose any risk of damage to your natural hair or hairline. With no glue involved, you don't have to worry about your natural hairs getting snagged or pulled.
Versatility
Non-lace front wigs are a rising global craze. Manufacturers have capitalized on that by making this type of wig in various hairstyles and colors. The great diversity gives women the liberty to wear whatever they want and not feel limited on matters of choice.
Easy To Use and Maintain
The problem with lace front wigs that require glue is that they can be challenging to install and can start to look dingy after a while. But that's not the case with a non-lace front wig. A non-lace front wig can literally be installed in seconds, and there is no pesky mess afterward.
Protective
Not forgetting, glueless lace wigs protect not only your scalp and edges but your actual hair in general. Your hair being tucked inside in a wig keeps it completely out of harm's way. It receives full protection against smoke, dust, and sunlight.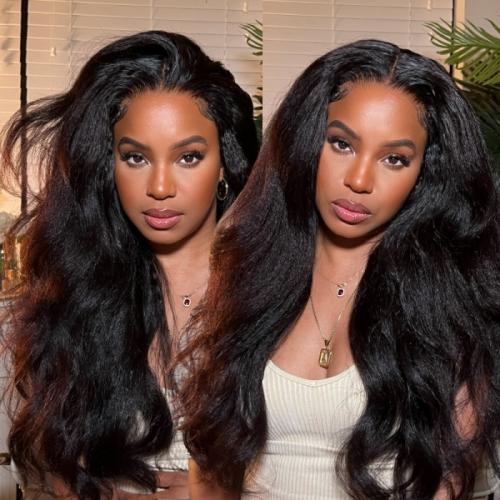 How To Make A Non-Lace Front Wig Look Natural?
Shake the Non-lace Wig
Aside from being shiny, most cheap, non-lace wigs have a unique flatness that can't be ignored. Get rid of that flatty patty and give your wig some oomph with a quick (yet somewhat violent) shake.
Blow-dry Your Non-Lace Front Wig For a Few Minutes
Grab your hairdryer, set it at the coolest option, and blow your hair for a couple of minutes. It is to separate the synthetic fibers that are stuck to each other and add more texture to the strands. Blow-drying can also reduce the shine that artificial fibers give off.
Use dry shampoo
To make either a lace front or a non-lace front wig look natural, it is always essential to keep the wig clean. Dry shampoo for hair weaves and wigs will help in this case. Squirt some dry shampoo around the whole wig to get rid of that awful shine and enjoy some added volume.
When you spray the shampoo onto your wig, make sure you reach every single strand. Once you have sprayed it, shake off the wig to distribute the shampoo evenly and then use a comb to gently brush through your wig.
When you are outside and feel your wig too oily or greasy but don't have a dry shampoo with you there, you can make use of the baby powder. It could work as a dry shampoo but remember not to overuse it. Your wig needs rinsing anyway.
Pluck the Parting Hairline With Your Natural Scalp
Wigs often come with a parting line, and in case it does not match your natural skin, it would look really fake. Hence, to make your wig without a lace front look natural, it is necessary to customize the parting lines.
Using your pair of tweezers, start plucking at the parting. Go slowly and try to match it up with your natural parting for the most realistic finish. Remember that it's not meant to be perfect, so don't hesitate to pluck creatively.
Ditch the Bulge
Take a look at the beginning of the parting. Almost every non-lace front wig is going to have a distinct lump. Your goal is to unfasten the lace (or other material) that creates the bulge and cut it off. The bulge is very prominent and gives off a fake appearance. Ridding it will provide a more natural appearance and allow for baby hairs.
Create Baby Hair on Non- lace Front wigs
Baby hair can help to make your non-lace front wig look natural in minutes. To do this, cut some hairs ultra-short around the hairline. Not too many, though. Just enough to look like it's real, so go slow.
Use a good pair of scissors to cut some hairs at the bottom layers around the edges to make the baby hairs. Then, comb and separate these small strands to make them appear like your real hair.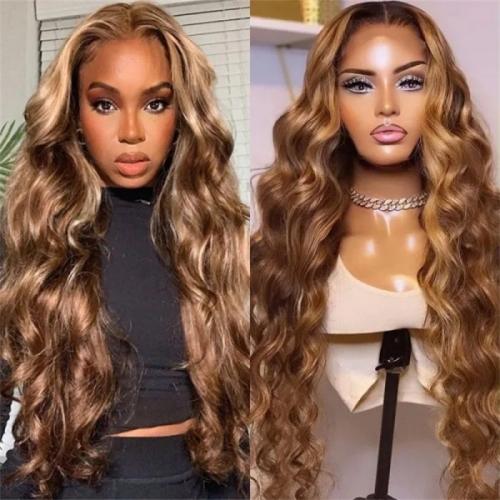 Color the Parting
Most women will run into the problem of the parting color not matching their natural shade. All you need to do is change the color of the parting. long-wear concealers work wonders, especially if it comes with a small brush.
However, you can use whichever makeup products you'd like. For example, some might prefer to use a foundation rather than concealer. Do what works best for you. Just make sure you apply enough color that it stays on and looks like a perfect match.
Wear and Style
Now that you've plucked, cut, and colored your non-lace front wig, it's time to see your masterpiece. If you have long hair, now's the time to pull your hair back into braids, cornrows, or twists. Cover your natural hair with a wig cap.
Then, put the wig on. Straighten and adjust as necessary. Style your baby hairs. If everything looks good, then you have a more natural look with the non-lace front wig.
Final Thoughts
Above all, these are some small yet effective tips on how to make a non-lace front wig look natural. Hope the tips are useful for you.
Glueless lace front wig is a great choice if you're looking to change up your appearance without the mess and time necessary for glued-on wigs. You're going to love the way you look!
Remember that the placement and care for your wig are just as important in creating a natural look. Check out our Wig Care and Styling Tips for more essential information.