In every season, every new year, new hairstyles and hair colors will become new fashion trends. While beautiful and unique look seems to be the goals people keep pursuing all the time. What we want to introduce today are money piece wigs. In fact, this hairstyle has been popular since the 90s. Until now, judging from the love of TikTok and some celebrities, this hairstyle has been in fashion now and will continue to be popular in 2022.
What Is A Money Piece?
Money piece wig also has an alias called face-framing wig. Having said that, you should be familiar with this hairstyle.
Take two strands of hair at the front hairline and dye them in a lighter shade to form a bright face frame to achieve the uniqueness of the hairstyle, which is the money piece of hair.
In fact, it is a special highlighting technique that can help brighten your skin tone and highlight your facial features. More importantly, you can choose any color to make money pieces, and money pieces are suitable for all kinds of hair colors, which can easily help you achieve your goals of being unique and personalized.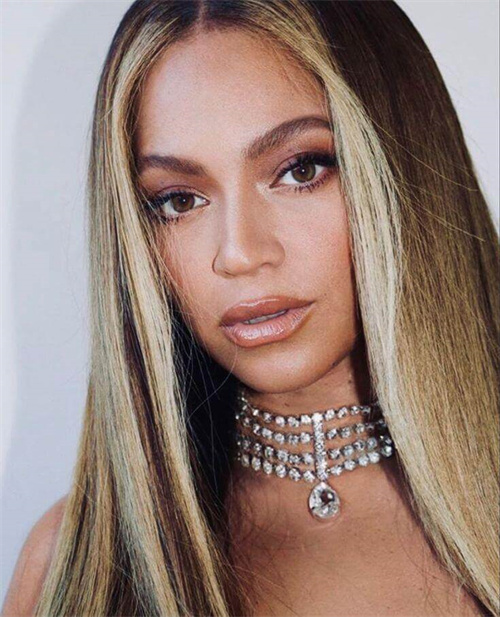 Benefits Of Money Piece Wigs
Maybe you are still considering whether money piece wigs are worth trying, we will list some advantages of getting a money piece wig to tell you the reasons that you should try it.
1. Fresh Look
Compared with common hair wigs with pure color, a money-piece wig has a more unique look, which will be more eye-catching. The bright frame can always be the finishing touch of your hairstyle making you different from others.
2. More Versatile
First of all, a money-piece wig is suitable for all girls with all skin tones. Besides, if your wig is made out of 100% human hair, you can try to bleach and dye it. You can change the color of the money pieces according to your preferences. And you can be bold to choose any color you like but no need to worry about it will be strange. It is very easy for you to create your exclusive style.
3. Light Your Skin
The bright frames on both sides of the face can further brighten your skin tone. Renting the correct color will make you feel refreshed and look more energetic. And it can also highlight your eyes and facial features, highlighting your characteristics.
4. Make A Sense Of Depth
The wigs with pure color often give others a monotonous feel. While the bright frames on both sides of a money piece wig can form a sharp color contrast with the rest of the hair. Therefore, a money piece wig can add a layered feel because of the bright frames.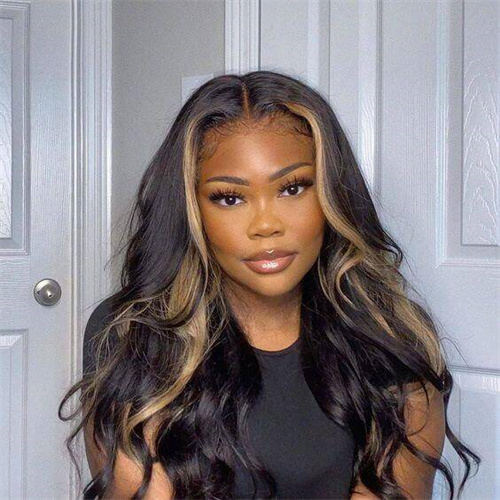 How To Get Money Piece
If you want to add money pieces for your old wig, we will tell you the steps in this part. Before that, it should be noted that you'd better choose a 100% human hair wig because they have higher quality to allow you to bleach and dye it.
1. Do Some Preparation
Take out your wig and put it on a mannequin head so that you can continue the dyeing process more conveniently. And prepare the dye of the face frame color you want to create. Besides, get all the tools ready including a rat tail comb, a balayage brush, and some tin foil.
2. Consider The Area Of Money Piece
Generally, you can take the hair of the middle part, and then divide them into the left and the right two parts. You can decide how much hair to take as the money piece.
3. Begin To Dye The Framed Hair
You need to dye your wig layer by layer. First, take a thin layer and fix the remaining hair with clips. After that, put a piece of tin foil under the hair to prevent the dye from getting on your skin, which is also more convenient for you to begin your dyeing work.
Then use a balayage brush to apply the dye on the hair, from the middle of the hair and slowly extend to the hairline, making sure that this layer of hair is stained with dye. After the application completes, fold the tin foil. Start taking another layer of hair and repeat these steps.
4. Some Tips For You
When you are trying to make a money piece, you can preserve some of the depth adjoining the money piece so that it will look more natural and beautiful. It's a good way to create shading, lowlights, and directions of brightness.
Some Money Piece Wigs Recommend For You
If you think it is too difficult or complex to get a money piece wig by yourself, Nadula can provide you with some trendy money piece wigs.
1. Long Face Framing Highlights Wigs Honey Blonde Balayage On Brown Hair
2. Straight Weave Strawberry Honey Blonde Highlights wigs
3. Blonde Short Bob Wigs 613 Color Straight Bob Wigs
Conclusion
You can find various money piece wigs with different hair colors for you to choose from in the wig market, such as money piece hazel wigs, money piece caramel wigs, money piece blonde wigs, and so on. In addition, you can also design the unique money piece wig following the steps we list for you in this post. You can also style your money piece wig into any hairstyle you like with heat tools. Come on, just try it, maybe you will find a new one yourself!