The hot sticky humid air of summer has already come. All people want to have cool hairstyles in the summer. It's difficult to find a hairstyle as popular as a ponytail in the summer. Loved for its practicality, the look is worn daily in classic styles for a range of occasions. The style has become so prevalent that we often want to try it.
Even better, there's a ponytail hairstyle – whether high, mid-height, low, or on the side – that suits every face shape and hair texture. From the gym to date night and even your wedding, a ponytail can be the perfect hairstyle to make you look your best. So Looking for some easy and elegant ponytails to try out this summer? I've got you covered!
For any girl who has long hair, you know that awful feeling of your hair sticking to the back of your neck. So it's time to find some really unique and simple ponytail hairstyles that I can create and still look elegant and glamorous. Today, we will share with you the Top 10 easy and elegant ponytail hairstyles to try this summer in 2022.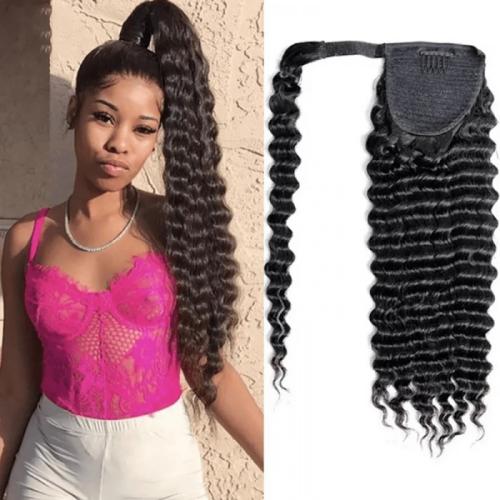 How to do a Perfect Ponytail: 3 Basics for Beginners
1. Know the Look You Want
The ponytail may be a simple hairstyle, but there are a number of ponytails looks you can aim to achieve. Decide on the look you want before you start your hairstyle so you can perfect it with the right tools and techniques!
2. Stack Two Ponytails for a Longer, More Voluminous Ponytail Updo
Ponytail hairstyles can sometimes be a little bit lifeless. If you want a more voluminous ponytail stack one ponytail on top of another for a long ponytail.
3. Add Product to Keep it in Place
If you want your perfect ponytail to stay in place throughout the day (or night), make sure to use a good hair-holding hairspray.
Top 10 Ponytail Hairstyles For You To Try This Summer
1. Sleek High Ponytail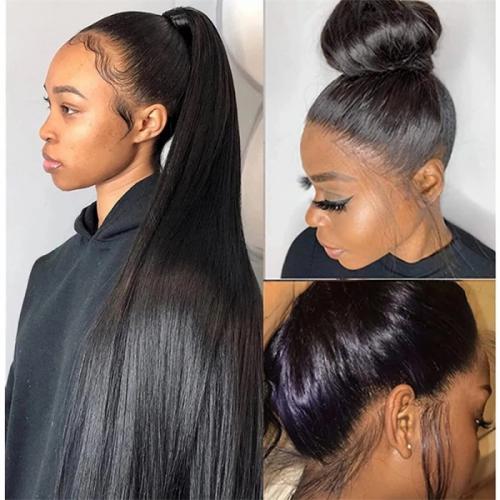 The high ponytail hairstyle has been popular for decades because it's a sexy, confident look that also lifts and tightens your face. To nail this style, make sure your hair has some grit and texture to it; spritz in some dry shampoo if your hair is too clean and slippery.
Don't worry about keeping your hair too sleek, either, as this type of ponytail is supposed to look tousled. The 360 lace front wig is your best choice for black women to have this high ponytail with weave.
2. Messy Ponytail Hairstyles
This messy voluminous ponytail hairstyle is simply easy to achieve. She starts by increasing the texture with the dry shampoo and adds even more messiness to it by teasing the base of the ponytail.
3. Simple Low Ponytail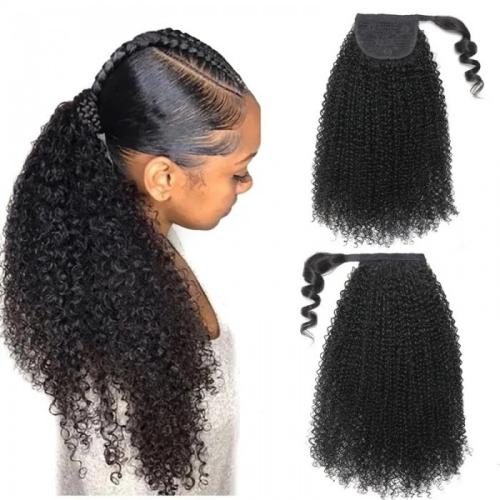 Whether you're spending a Sunday running errands or hitting the town, this style is effortless and perfect for any occasion. Start with a middle part and secure hair at the nape of your neck. It also doesn't hurt to accessorize with a puppy.
4. Braided Half-up Ponytail
To show off your long fabulous hair, try this braided half-up ponytail. Make three front sections and start to make three half braids. They only need to be braided until you reach the ponytail area, ensure that all braids are directed to this point, and tie your hair in a band to secure. Alternatively, you can choose to not use a hair band and wrap your hair around to act as a band.
5. Fishtail Braids Into A Side Ponytail
Instead of simply twisting a few front strands, try fishtailing them. This will show off your creative style and add a side ponytail for that delicate finish. This elegant, feminine, easy-to-do style will make you feel like a Princess, so style your hair today and this will probably turn out to be your go-to hairstyle for any event.
6. Weave Ponytail With Wave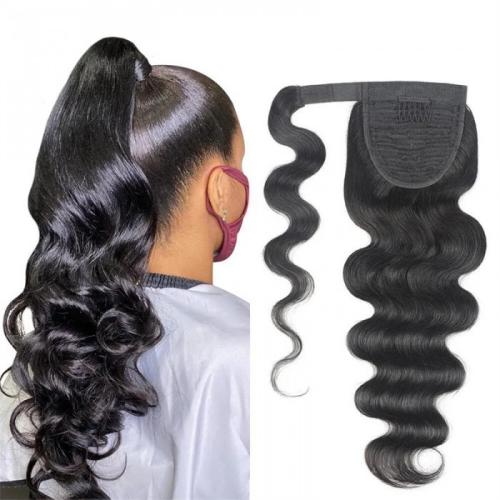 Calling all minimalists! As easy as it gets, this weave ponytail style is a classic for a reason. The pairing of smooth hair and loose waves can't be topped, and it's basically the hair equivalent of the athleisure trend.
Prep damp hair first with Smoothing Milk, which boosts shine and combats frizz. Then, blow-dry your hair, using a round brush to add body and a slight curl at the ends. Pull your hair back and you're all set.
7. Bubble Ponytail
Finding sleek and easy ponytails can be tough, but finding a truly unique ponytail style is even harder. I love love love this look because it's honestly unique and super creative. It obviously works much better for the longer hair crowd but is a great style for those humid environments.
If you have long hair and want something unique, try copying Maria Menounos' bubbly look. It takes a little more skill — and a lot more hair ties — to learn, but once you've got the technique down, you'll be obsessed with it.
If you want to have this fashion ponytail hairstyle, you can click here to check this blog to learn How To Do Bubble Braids?
8. Curly Ponytail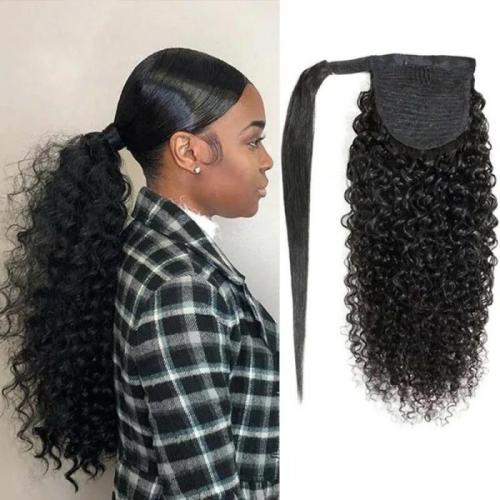 Because it's such a simple hairstyle, some people can mistake a ponytail for being boring. However, this take on the classic is full of personality and is sure to turn heads. It combines the fresh, sporty feel of a high ponytail with the glamour of long, flowing curls.
As a result, you can wear this style day or night. It is a great way to show off your hair's natural texture, volume, and bounce or to try out a weave ponytail.
9. Side Ponytail
There's one trick to nailing the side ponytail: don't go too high. The hairstyle looks best when the ponytail starts at the top of your neck or mid-height. The easiest way to style a side ponytail is with loose waves and unstructured pieces that frame your face. Use sea salt spray to give it texture and help the waves form.
However, this look requires thick hair, so if yours is fine, a sleek side ponytail could be the way to go. Straighten and smooth down your hair with a gel or styling cream, then create a side parting and secure your ponytail on the opposite side.
10. Ponytail Hairstyle with Bangs
Bangs and a ponytail are a match made in heaven. Bangs—whether they're side-swept, blunt, or in the process of growing out—can add pretty detail to a ponytail. This low-maintenance style is still glamorous and romantic and works day or night. Ponytails with bangs have a pretty, effortless vibe to them that works well anywhere you wear them.
For a cohesive look, just make sure the texture of your bangs matches that of your ponytail. While a fringe pairs well with a ponytail of any height, a ponytail with bangs is a particularly beautiful combination.
Layered curtain bangs frame your face while the rest of your hair is pulled back; this also draws attention to your eyes, making this style the perfect complement to a bold eyeshadow look.
Conclusions
The ponytail has to be one of my absolute favorite hairstyles. Since I was young, I've always loved putting my hair up in ponytails. Ponytail hairstyles are a convenient way to keep my hair out of my face and keep cool in the summer. So we can try the simple and classy ponytail hairstyles this summer to achieve the unique beauty, Hurry Up, Try On, Girls!