When it comes to hair color trends, there are seemingly limitless options available to Everybody. Most ladies nowadays want hair colors that fully transform their appearance.
Women want to seem younger than their age groups, and the only way to do it is to complement their hairdo. Changing or enhancing your hair color draws attention to your face and cheekbones and allows for a more daring and in-depth view. The proper hair color relies on your hair type and face shape.
Everyone wants to change their appearance, and changing their hair color and shade is a tried-and-true approach to seeming more active. Here, this article will showcase the top bright hair color trends of 2022 to inspire you in choosing your next Hair Color.
Reasons To Color Your Hair Or To Buy a Wig
Try and achieve different looks.
Hide gray and white hair.
Hide hair fall and alopecia.
Wanting a new haircut.
Matching your skin tone.
A good alternative to natural hair- 100% virgin Human Hair wigs.
Top Hair Color Trends in 2022
The trendy color in fall 2022. These deep, rich shades are perfect for dark tones. Spicy Red Wine and Caramel Red Cake are our best choice for the fall and winter of 2022.
Red Hair Color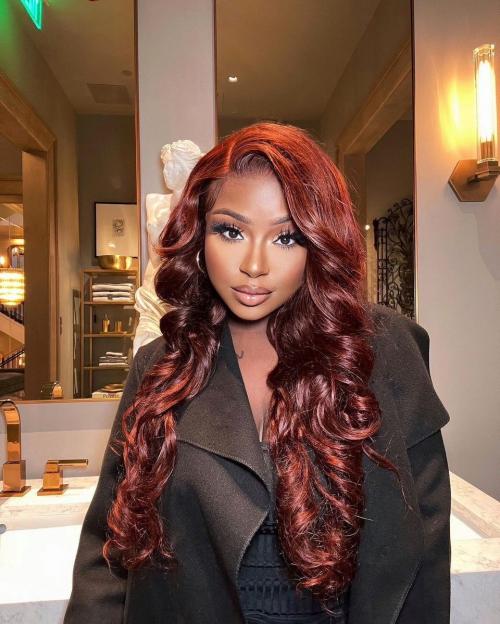 The natural red hair color also establishes new ground rules in the hair styling industry. People with red hair will be seen by the middle of 2022. This is the brighter hue that looks good on persons with grey or white skin.
Most ladies choose this hair color for a sexier appearance! As a salon owner, you may recommend a more reddish copper hair color to your customers to get a gorgeous look while retaining the elegance and beauty of natural hair!
Blonde hair Color
Blonde Hairstyle or wigs appears exceptionally unusual and appealing on people of all skin tones. This hair color has a strong probability of becoming a hair color trend in 2022.
Salon owners or skilled hairstylists have a variety of blond hair color options, including mushroom blonde. This hair color is a deeper tint that is pulled off nicely by celebrities and influencers.
Strawberry blonde, which has a pinkish hue, will also make an appearance on the market. So, it's entirely up to your consumers to decide whatever hair color they want to test on them!
Ginger orange blonde 613 wigs: Have you noticed that a growing number of previously blond superstars are returning to their origins recently? It is because of the variety of the 613blonde hue. The many shades of hair that we see are developed from the color of 613 blondes. This hue for Ginger orange 613 blonde wigs can effectively increase the luster of the face and is full of It adds vitality and elegance, and it's so adaptable that a complete blonde look doesn't take much care.
Ombre 613 Blonde Wig Highlight: This is a classic color combination that demonstrates the seriousness of natural hues and the sparkle of 613 blondes. While it requires more upkeep than other hues with higher color contrast, it is not as severe as a genuine bright blonde.
Strawberry Blonde: Right now, strawberry blonde is a trendy hair color. It's a well-known warm reddish-blonde color that seems elegant and aristocratic in some variations. The majority of blondes and redheads who have tried it have been pleased with the outcomes. A traditional strawberry tone is flattering for girls and women with a light, warm-toned complexion. Strawberry hues that are neutral and even a bit cool, veering toward beige tones, are also possible. As a consequence, if you have dishwater blonde hair, a beige strawberry tint will look great on you.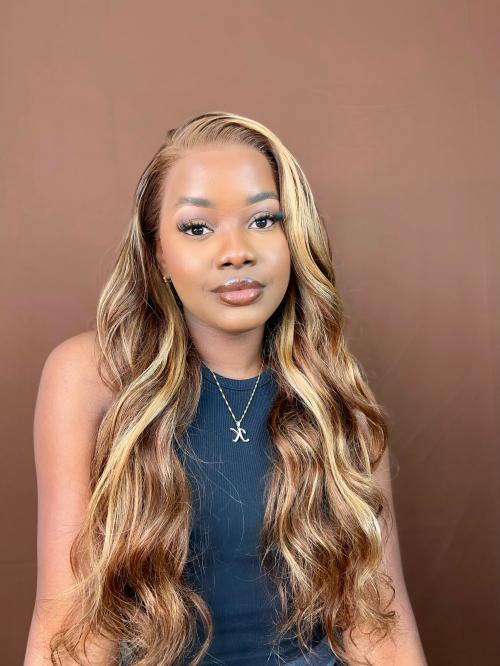 Ginger Color
If you want to make a statement with your hair this fall, a ginger hair color is a great way to go. This fiery shade may be adjusted to suit any skin tone, and it looks great with autumn foliage and comforting sweaters.
Going ginger might be your next color crusade, whether you want to bring out your natural reddish locks or entirely convert your dark brown or platinum locks.
Auburn Hair Color
Most adaptable red hair color. The reddish-brown tint is elegant and dimensional, and it flatters all skin tones, just in if you needed any more proof. If you want to opt for a deeper red or just add faint auburn highlights, now is the time.
Auburn hair color complements black jackets, pops out from hats, and instantly elevates any turtleneck sweater. Allow a hairdresser to help you achieve the hottest hair color this season, taking into account your complexion, natural hair color, and preferences.
Caramel Ombre Hair Color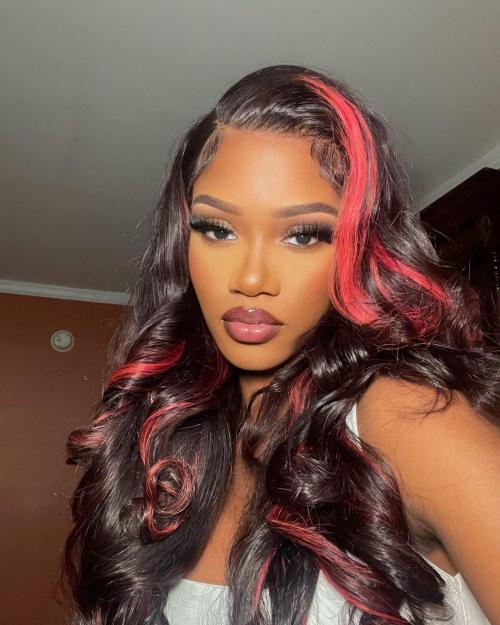 This hair color may give you that sun-kissed, buttery look with warm golden undertones. This hair color may bring out the best in the deep red tone, blonde, and brunette shades. When applied to a rich and dark base hair color, this hair color may illuminate a mix of any color combination under different types of lighting.
With a cool undertone, the Caramel Ombre hue may match numerous skin problems such as dark, fair, or olive complexion. Check out the below hair color ideas for caramel colors.
Golden caramel color
Brown and auburn blend caramel color
Beige caramel blonde
Honey caramel color
Blonde highlight with caramel hair
Caramel Mocha dye
Satin Brown Hair Color
Ladies like professional-grade dye when dyeing their hair, which satin hair color can readily make. Their brilliant colors last a long time in the stands. Satin brown is available in a variety of colors, including burgundy, maroon, and mahogany.
These hair colors are well-known for their ability to remain the longest, and the market also offers permanent hair colors. You may create various colors that will precisely hide the grays.
Undertones of Copper
Copper hair color is typically a combination of red and bronze tones. However, a variety of copper hair color hues may be used to make the hairdo stand out. Copper hues include strawberry soft, deep ginger, copper penny, and a variety of others.
The copper coloring procedure produces a somewhat deeper red color than the auburn hair color. Ladies prefer to add this undertone to their hair color to make it stand out and seem sophisticated and pleasing to the eyes.
Nadula, Be confident, Be Bold, Be You, Be Color Player!!!