When mentioning human lace front wigs, some consumers are very familiar with them, especially for the black women who always shopping wigs from online hair shop. It is one of the best selling lace wigs in the market. Here we will share what you will need when you want to try a lace front wig someday.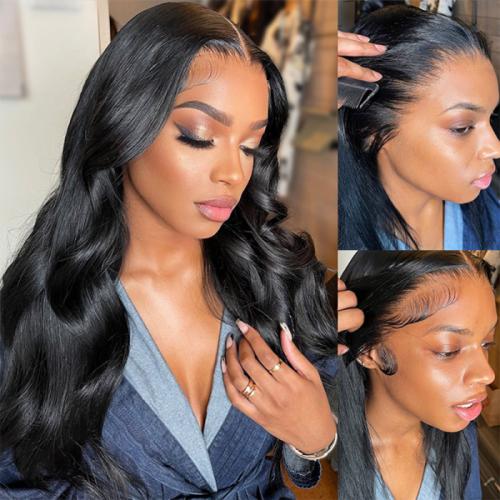 What Are Lace Front Wigs Human Hair?
The human hair lace front wig is a kind of lace wig. It is a special type of hairpiece or wig in which human hair is tied by hand to a sheer lace base which goes over the scalp(from Lace wig Wikipedia.org). Of course, the hair of the lace wigs can be human hair or synthetic. But in this post, all of the mentioned lace wigs are lace front wigs human hair. And human lace front wigs are also the main products which black women are searching for. Why is the lace front wig human hair so popular? Here you can get the advantages of them: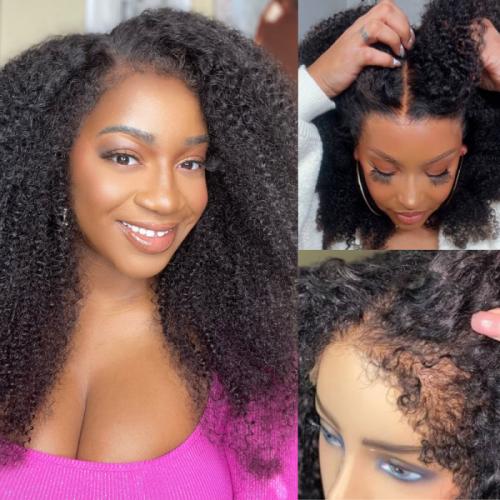 1. Lace front wigs are more common and the remainder of the wig is made out of a less fragile material that is less susceptible to ripping or tearing than the lace.
2. The lace front wig allows the wearer to choose a hairline. The lace is only in the front half of the wig, to allow the wearer to part the hair any way they want.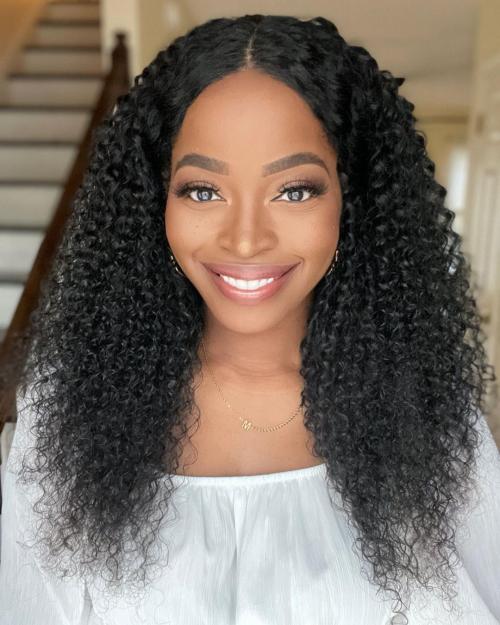 3. The glueless lace front wigs can be worn while doing activities like swimming and exercising, which make it a popular choice among alternatives.
4. The human hair wigs lace front are also excellent alternatives for anyone looking to avoid adding hair to the scalp via surgical methods.
Quality Of The Human Hair Lace Front Wig
During the different textures of the human hair lace front wigs, the virgin hair lace front wigs can be considered the best lace front wigs. As the raw material is made of virgin human hair which is cut from the young girls and the hair can be bleached, permed, or colored like your natural hair. The price of the lace front human hair wig is also higher than others. Although there are many cheap human lace front wigs for sale in the online hair vendors, you must identify the quality first.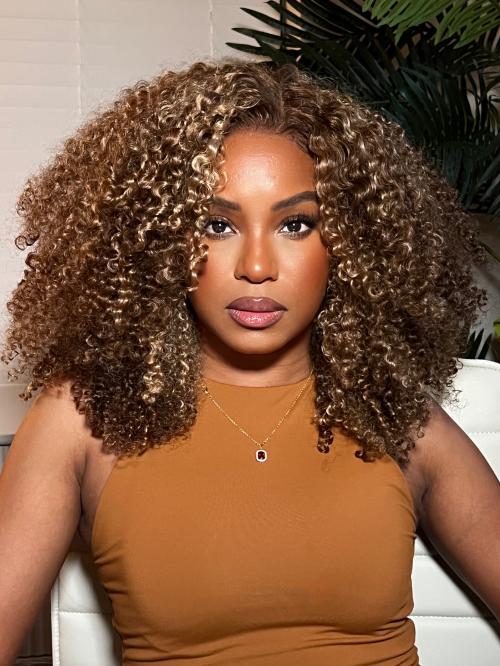 Where To Buy Lace Front Wigs?
Everyone wants to get affordable human hair lace front wigs with top quality, especially for the black girls. Because they have consumed most of the wigs which come from all over the world. And the online hair suppliers have different prices with different qualities for them to choose. The most important point for choosing the best lace front wigs is the hair quality. You need to check the supplier's product, reviews, samples, service and other factors first before placing an order. Here is a guideline for you: How To Buy A Wig Online?
how to put on lace front wig?
Apply the African American lace front wigs needs to be serious. And it will look natural if you pay more attention to this operation. Here we are sharing you the steps about how to apply lace front wig:
1. Check your lace front wig human hair.
Always take a moment to examine any new virgin lace front wigs prior to wearing. Check the smell and texture, check the fabric it's made with, and if you think anything is off, make sure to wash it before you wear it.
2. Properly secure your natural hair.
Lace front wigs are applied with an adhesive, so make sure that all of your natural hair is properly flattened and secured under a cap prior to putting any adhesive on your forehead or edges.
3. Remember to still care for your own hair.
The wigs lace front human hair can be worn regularly and it is easy to forget to maintain your own hair. Remember to remove your human hair front lace wig weekly and give your own hair some tender loving care in the form of deep conditioning, scalp exfoliating and moisturizing. This ensures that your natural tresses stay loved, hydrated, moisturized and clean under your lace front wig.
4. Use the right glue.
While not all lace front wigs require glue it is important to apply glue properly when worn. There are adhesives that are created specifically for front lace wigs, and not all of them are safe. Also, if you plan to be in the water, the lace front wig glue you use will be different than a dry use adhesive. Make sure you patch test any glue prior to full application and make sure you always use a skin protector prior to application.
5. Learn and practice gentle removal.
Snatching a wig off might look fun on the internet or in movies, but in reality, front lace wigs should be removed as carefully as they are applied. You should always use an adhesive remover to soften the glue prior to attempting to remove the lace front wig 100 human hair from your scalp. Don't rush the process, if you face resitance,apply more remover and try again.
Conclusion Of human hair wigs lace front
Lace front wigs are excellent go-to styles as you transition to natural or simply want a different look without compromising your own natural hair. Consider all your options ranging from glueless to combs and find a cap that fits your lifestyle and style preferences.
Related posts: