TikTok has transformed how we view trendy hairstyles. It has become a go-to site for learning about new hair trends and styles, from Heatless Curls to classic Curtain Bangs and Bubble Braids.
People frequently try out different hair colors, trims, and styles these days based on what they've seen on TikTok. TikTok is encouraging users to be more inventive with their haircuts, whether they choose to do it by following tutorials or simply drawing inspiration from influencers.
The revolution in TikTok hair trends is here to stay. There's no telling what kind of looks we might see next with its dynamic landscape of cutting-edge hairstyles and color trends!
Hairstyles are among the top trends on TikTok, which has grown to be one of the most popular sites for beauty and fashion trends. We'll witness a range of TikTok-famous hairdos in 2023, including curtain bangs, bubble braids, and heatless curls.
These popular TikTok hair colors and ideas are fashionable and simple to pull off with little work. We look at the top TikTok hair trends for 2023 in this article. Let's delve into them.
The Best TikTok Hair Trends
1. Curtain Bangs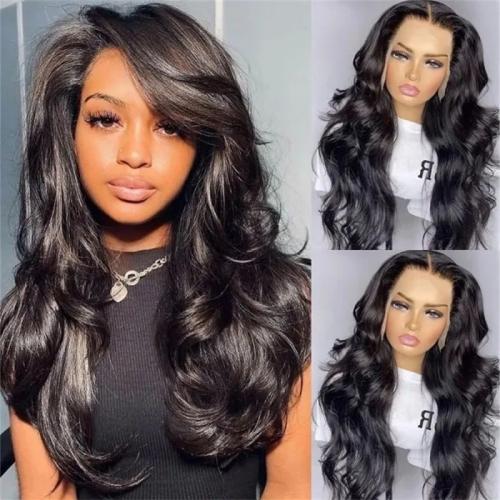 Although fringes have never truly been out of style, curtain bangs, in particular, have become a very popular TikTok hairstyle trend. Whatever your bone shape, these face-framing bangs start in the center and end around the cheekbones, making them incredibly attractive.
One issue with fringes is that they frequently require a lot of upkeep. While "shaggy" appearances are common on TikTok, they can be a quick step away from looking scruffy without proper upkeep. It's crucial to have frequent trims and deal with any split ends if you want to maintain your fringe looking its best.
2. Bubble Braids
This Y2K flashback has become one of the hottest red carpet TikTok hair trends of 2023 among celebs at the Grammys. For those of us who lack the expertise to do fishtail braids, bubble braids are a lifesaver since they look incredibly chic and sophisticated and require very little upkeep.
Apply Styling Foam on wet hair to eliminate distracting frizz for this flawless TikTok hairstyle. Use an elastic band to cinch your hair into a ponytail near your scalp. When you reach the end of your ponytail, tie another band a few inches further down your ponytail.
Once all the bands are fastened, delicately tease each piece with your fingers to make your "bubbles." Add a last spray of hairspray to prevent flyaways.
3. Pixie Cut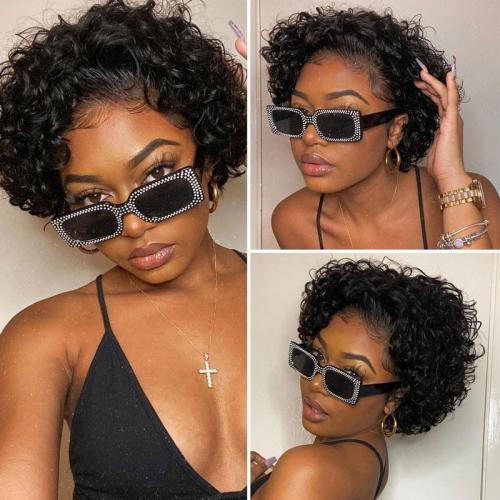 A timeless haircut that never goes out of style is the pixie cut. Those who want a low-maintenance hair regimen and want to make a dramatic statement with their hair will benefit from this short, adaptable style. Pixie cuts are ideal for people who prefer to change their appearance because they can be styled in various ways.
4. Wolf Cut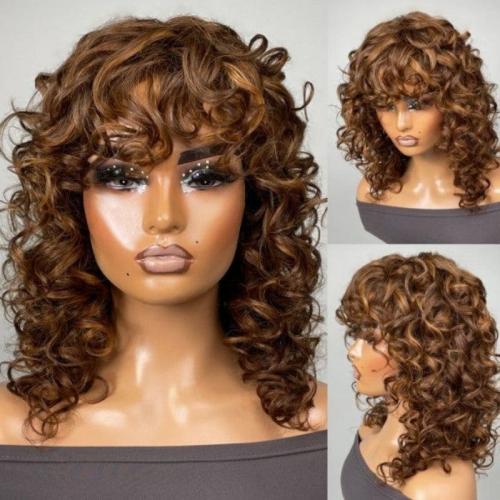 The wolf cut is the modern variation of the famous shag hairstyle. Whether curly or straight, this style is about embracing your natural texture. The cut has a wild and edgy look because of its jagged layers and rough finish. This style is ideal for people who want to make a statement with their hair and are searching for a low-maintenance, manageable cut.
5. Curly Bangs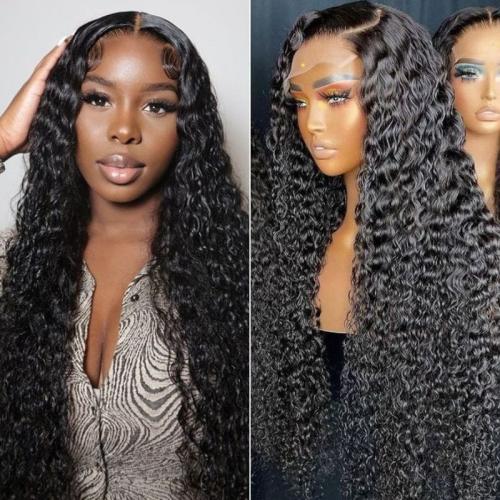 Adopting your natural curls and giving them a modern twist by adding a set of bangs is the focus of this trend. You can choose between a side-swept and full fringe for a more dramatic appearance. The trick to pulling off this look is maintaining distinct, bouncy curls.
6. Heatless Curls
The TikTok hashtag for curly hair, one of the favorite trends, has been taking off as users worldwide embrace their natural curls and experiment with new products and techniques to make them pop.
Heatless curls are particularly well-liked, with TikTok hair curling tricks substituting commonplace items like socks and belts from dressing gowns (believe it, it works) for typical styling products.
7. Viral Volume Ponytail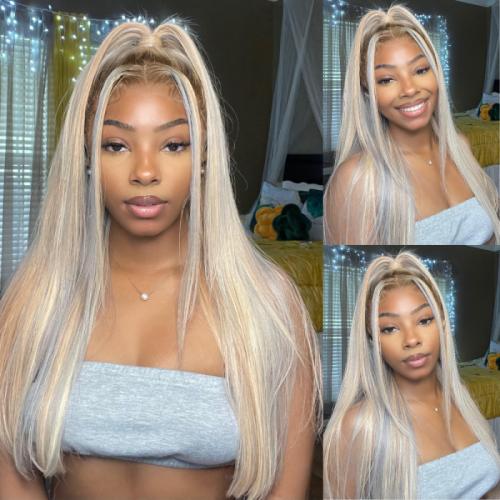 This TikTok hair trend is incredible since you can test it without cutting or changing your hair. This method will make a difference if your ponytail looks limp and boring.
You'll create two ponytails with a unique twist that adds volume rather than gathering your mane into one ponytail, which grows heavy and pushes the style downward—read less volume. Pull the upper piece of your hair near your crown into a ponytail. Curl your hair before attempting this look, or rock your natural texture for the most voluminous impact.
8. Messy Bun
For some of us, striking the ideal balance between a charming messy bun and one that appears sloppy or ragged can be challenging. Due to this TikTok hair trend, a cute messy bun can be pulled off without many bobby pins, intricate twists, or braids. This hack goes one step further than the messy bun hack to simplify the technique.
Before you start, twist your hair tie to create a double loop and secure it in place. At the base of your high ponytail, slide the doubled-up elastic over it. Stop about 3/4 of the way through as you draw the ponytail through, and allow one loop of the elastic to hang loose.
This results in a large hair loop. Now grasp the hair loop and pull a portion of it through from the front by twirling your palm through the elastic loop that is still open. Give the second loop a gentle push to enhance volume and fan the untidy bun out.
9. Blunt Bob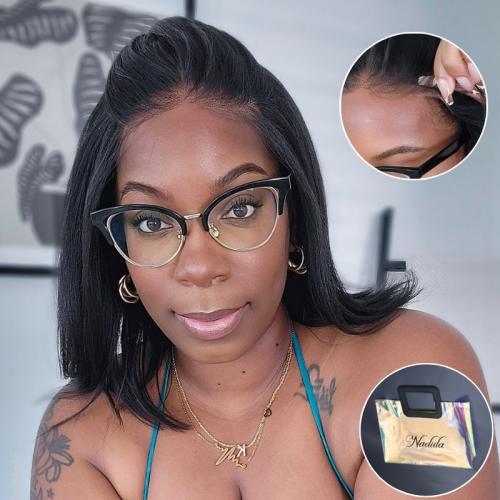 Bob is always a good choice, and TikTok has fully embraced the cropped style. On the app, "bob haircut" has 305 million views, "short bob" has 400 million, and "blunt cut" has 100 million. Contrary to popular belief, this hairstyle is very versatile. With the right products, you can add some waves with texture, volume at the roots, or bangs for a more finished appearance.
10. Chunky Highlights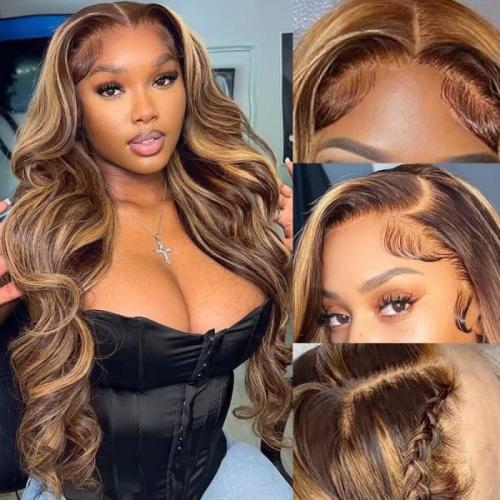 The TikTok trends demonstrate that those big highlights from the 1990s will always be in style. The terms "highlights," "chunky highlights," and "balayage" have received 12 billion views on TikTok as of this writing.