Related Posts:
Brazilian Deep wave and kinky curly hair are all the curly wave, they have the similar curl pattern. When you want to shop for virgin Brazilian curly hair weave, you must want to know the difference between the two hairstyles, well, here we will talk about curly hair and deep wave hair bundles and extensions for you.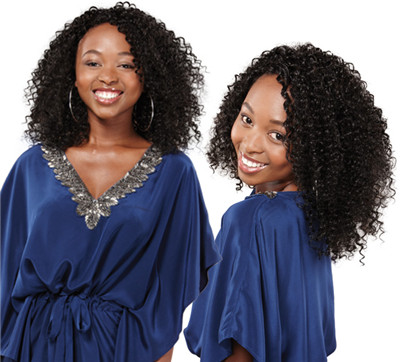 Brazilian Deep Wave Vs Kinky Curly, Which Hair Type Do You Like?
Brazilian Deep Wave Hair:
Deep wave curl pattern is close to the kinky curly pattern. The virgin Brazilian deep wave hair has a more tight curl compared with the loose wave, body wave, and natural wave, but a little looser compared with curly hair.
1. Double weft, Tight and neat, No tangle, no shedding
2. All cuticle attached and aligned in one direction
3. Healthy shiny, bouncy with the highest elasticity
4. Last long time: last up to 6-12 months
5. Healthy ends: Full and thick, High quality, no split ends, shiny
6. 100% virgin hair, can be dyed, bleached, Ironed and permed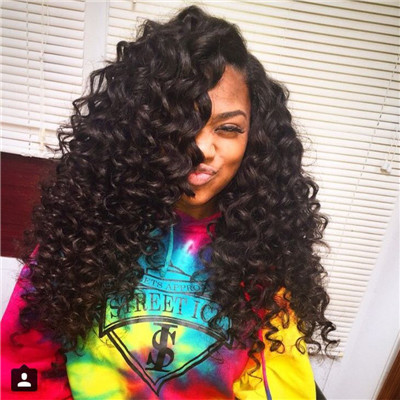 Brazilian Kinky Curly Hair:
Kinky curly hairstyle has become the most popular hairstyle in 2018. You may wonder why curly hair become so popular among women, especially African American women? Well, here are the reasons.
1. Kerry curly hairstyle is similar to African American hairstyles, so it can blends very well with their own hair.
2. Virgin Brazilian curly hair weave, curly virgin Indian hair weave, Peruvian curly virgin hair, Malaysian virgin Malaysian curly hair weave are all virgin curly hair textures.
3. 100% virgin hair 3 bundles with closure, 4 bundles with closure, 3 bundles with lace frontal, 4 bundles with lace frontal with the most favorable price.
4. Exquisite top weft, double weft, tight and neat.
5. Tangle-free, no shedding, 100% human virgin hair.
6. Holds curl well, last up to 12 months, not being processed, can be permed.
7. The curly hair ends is thick and full, no gray, no split ends and shiny.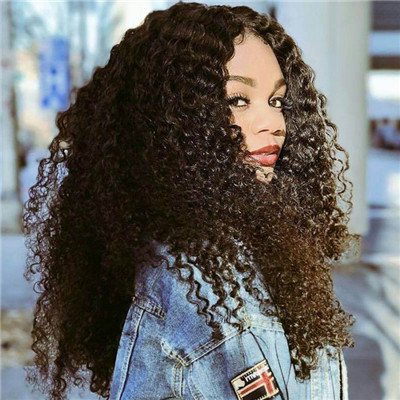 Deep Wave Hair Vs Kincy Curly hair:
Compared to deep wave, curly hair has a more tight curl. Choose your favorite hairstyle according to their difference. Both deep wave and kinky curly hair bundles are 100% virgin human hair, well wefts, healthy and nice-looking, you can choose both to try the different hairstyles.
How To Keep The Deep Wave and Kinky Curl Hair After Washing?
There are many people with long curly hair usually complain the wave and curl can't keep looking like before after washing their hair. In fact, all people with Brazilian deep wave human hair and Brazilian curly weave hair always have the same problems, but why some people they don't complain, and their wave and the curl also looks beautiful even they wash the hair many times. In fact, for a beautiful wavy or curly hairstyle, it always depends on how we could take good care on it. Now we will share you all the secrets and help you on how to take care and keep your wavy and curly Brazilian hair extensions.
1. After washing hair, we will find the wave and curl hair will become a straight hair or very loose, not as beautiful as before. Please don't worry. First, please dry the hair gently with a towel. Remember don't dry very strongly, because the hairs cuticle is open when the hair is wet, it is easy to break the hair when dry strongly.
2. When there is no water drop from the hair, please use a cold wind or let the hair dry naturally in the air. But please remember, don't let the hair completely dry, just leave it is a little wet, then put some hair care oil on your hand and knead it buy your hands.
3. When the hair care oil is evenly on your hands, please smear on your deep body wave Brazilian hair, remember, please use your fingers to comb and go through your Brazilian curly weave hair, from end to top, there is no need to put to much oil on the top, we need more natural on the top. And the wave and the curl are usually needed to be kept better and better from top and end. The oil is smeared more evenly, and then the wavy and the curly hair weave will be more beautiful. And during the time when you smear the hair, please also roll the hair evenly by your hand, don't go straightly.
4. Then after you finish smearing the oil, and then please putting hairspray to fix the wavy and the curly, also need to spray evenly. Please remember not to use too much.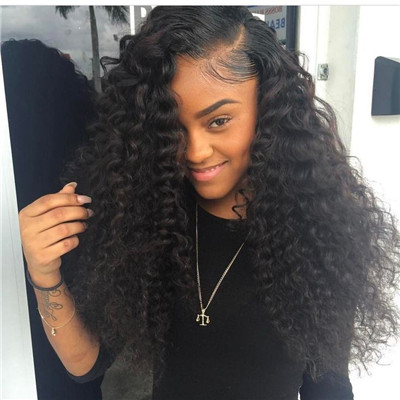 5. Last, please dry the hair completely, for this Step, please remember you can't use a wind to blow the hair divergent, so this is very important for you to just use a hair blow with a wavy or curly dryer. Please see the photo as below for with kindness. This one could be dry and fix the wavy and curly very well.
6. And don't forget to deep conditioning the hair every 2 weeks. This is to give nutrition to the hair to keep it well, not easy to feel dry. Then will no have problems on tangle and shedding.
When you could follow all these steps, then you will be never having problems with the wavy and Brazilian curly hair bundles after washing.
About Brazilian hair articles you may like:
Brazilian Hair VS Malaysian Hair: Which One Is Better?
How to straighten deep wave hair?
Brazilian Body Wave VS Brazilian Loose Wave
Can Brazilian curly hair be straightened?
How to make your Brazilian hair back to life